Amber Portwood Calls Off Wedding After Matt Baier Gives Co-Star Catelynn Lowell Pills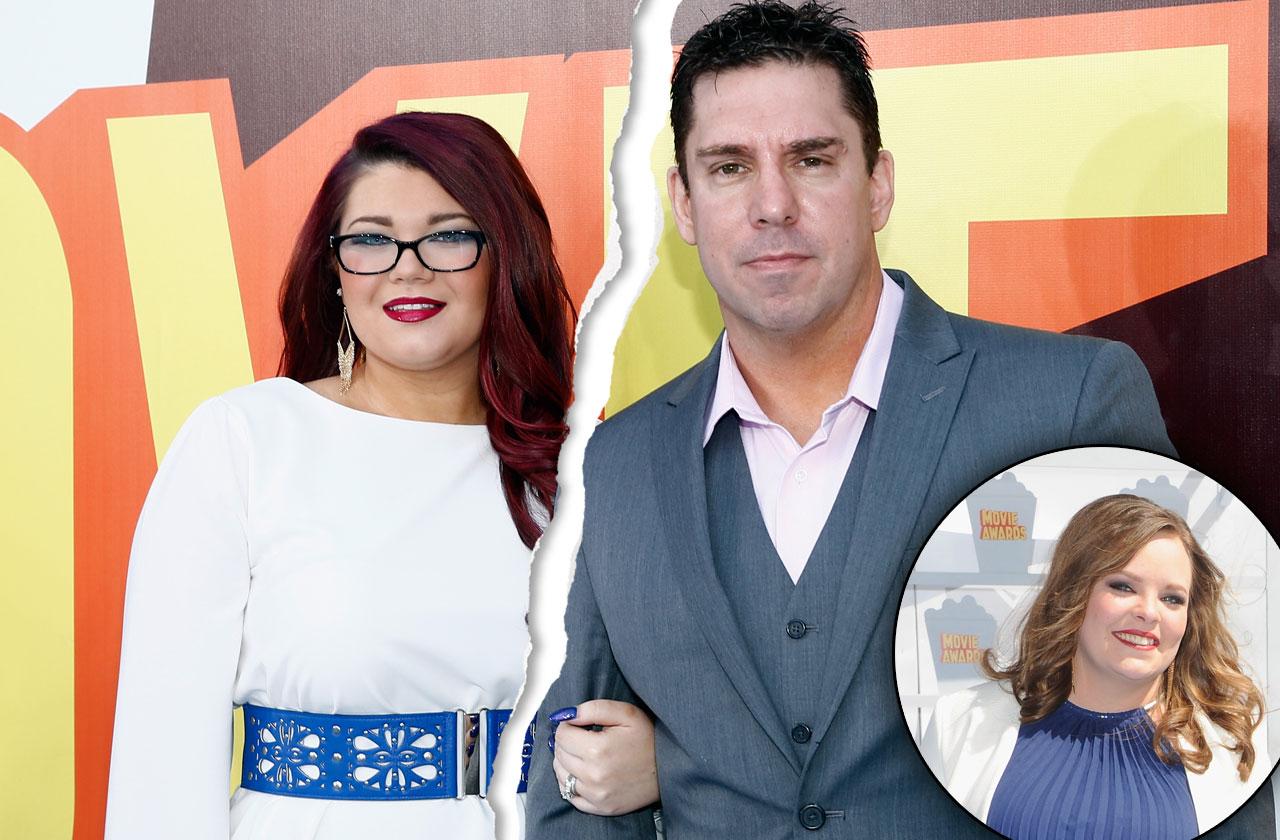 Just when Amber Portwood was finally ready to tie with knot with her controversial fiancé Matt Baier, their tumultuous relationship received another blow. On this week's Teen Mom OG, Portwood called off their wedding when her fiancé gave co-star Catelynn Lowell pills.
Before the drama, Portwood admitted that since their vacation to Puerto Rico.
Although the couple booked a wedding venue for November 13, Portwood admitted that she still wants to see a marriage counselor.
Article continues below advertisement
"I'm so confused, we're planning a wedding," he said, as Portwood responded, "We're still going to get married. People who are married go to therapists. Maybe you don't understand my trust issues then."
Portwood then shot down his idea of going to a cabin for his bachelor party, as she feared he would have "a couple of strippers" and "big old boobies" in his face.
It only got worse in New York, as she discovered that her fiancé, who is a former drug addict, had pills on him.
"We're in New York to do press for the show and Cate was having a lot of anxiety," Portwood explained. "I found out Matt gave her a Xanax and I'm freaking out because he shouldn't have any if he's clean."
When Baier apologized for giving Lowell the pill, Portwood responded, "You're sorry every other f**king week!"
When she said that she no longer wanted to go through with the wedding, he begged, "Baby come on I'm sorry. I made one mistake."
Article continues below advertisement
Portwood fired back, "You've made more than one f*****g mistake. I'm not doing it."
Baier later explained that he is not back on drugs.
"What happened was my buddy gave me Xanax in case Amber needed it on the plane," he told Lowell. "That was it. She thinks, 'You're back on drugs.' I'm like, 'I'm not, I swear to God.' I even said to Amber, 'If I wanted it, why would it have been in my pocket? It would have been in my stomach."
Baier then explained to a Teen Mom producer that he was just trying to "help" Lowell and that he didn't deserve the way Portwood treated him.
"Now there's rumors, everybody's talking about how Matt was f****d up yesterday and that he's back on drugs," he said. "She wakes me up this morning, 'We're not getting married. You're a f*****g junkie.' I'm done with this."
He then threatened to tell the press "what she's really like."
Article continues below advertisement
Fans may finally be able to find out, as RadarOnline.com reported that she broke off their engagement in May after sources revealed that he failed a lie detector test about cheating on Portwood.
Although an insider told RadarOnline.com that the reality stars are "still living together" and that she has "not made any final decisions just yet," she revealed over Instagram live that they are not together.
Maci Bookout and Taylor McKinney were also having relationship issues throughout the season, but she admitted they have been doing better since couples therapy.
But the same couldn't be said for her baby daddy Ryan Edwards, who she accused of being on drugs in a previous episode.
"Oh lord I don't want to talk about that today," she said when asked about Edwards. "He goes through phases. It's been a good month. Not one of those months where it had me questioning if everything is good."
As for Farrah Abraham, her relationship with on-again, off-again boyfriend Simon Saran was finally over, as they attended hypnotherapy to help them move on from each other.
The therapy session worked, as Saran said once it ended, "It was very enlightening. I'm out of here. This is where we go our separate ways I guess!"
Teen Mom OG airs Mondays at 9/8c on MTV.