'Teen Mom' Divorce? Maci Bookout Drops Bombshell In Couples Therapy With Husband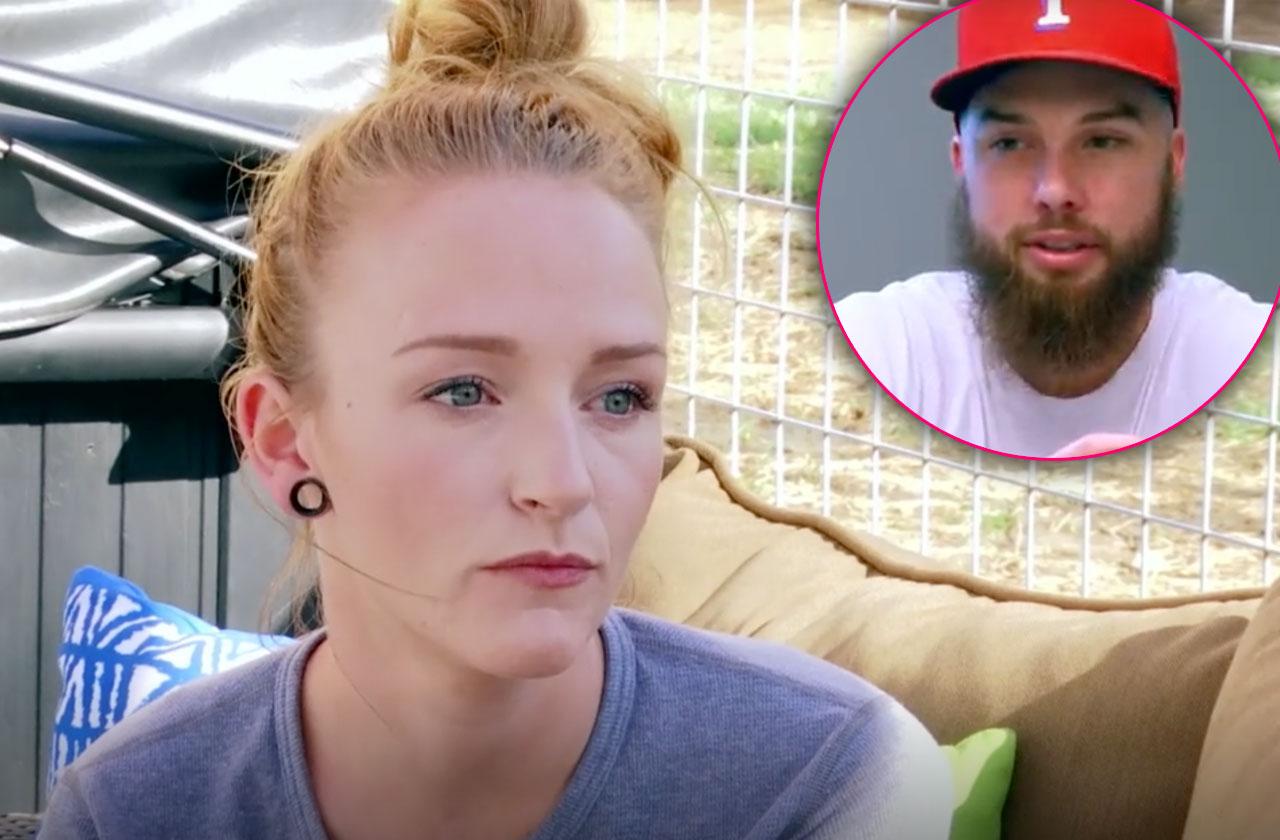 Maci Bookout has drama with both of her baby daddies on this week's Teen Mom OG, as she struggles to get Ryan Edwards help for his drug addiction while constantly fighting with her husband Taylor McKinney.
After Bookout dropped the bombshell that the father of her son Bentley is on drugs, she explained to her co-star Catelynn Lowell how difficult it has been to get him help.
"I haven't talked to him or seen him," she told her friend. "I have to figure out a way to get him to meet with me alone without him being like, 'What the hell is this about?' It's not going to help that him and Mackenzie Standifer are planning their wedding right now."
Article continues below advertisement
Although Lowell believed the wedding should be on the "backburner" until he gets help, RadarOnline.com confirmed that they tied the knot on May 15.
But Bookout couldn't focus on Edwards, as her marriage to McKinney has been falling apart.
"Obviously having three kids is catching up to us," she told another friend. "Eighty five percent of the time we're good to go. The 15 percent is hell."
She continued, "All of our stress and emotions we take out on each other. When the cameras leave we'll drink and freak out. It's always literally the smallest things. It's such small stuff but it blows up."
After arguing over who should do the dishes while the other takes care of their daughter Jayde, 2, Bookout and McKinney agreed that they should go to couples counseling before "it's too late."
"All of the little things build up because neither one of us communicate them and then all of a sudden we're mad and we don't know why we're mad," Bookout told their counselor. "I want to help him understand what I'm feeling without saying it in such an a**hole way."
Article continues below advertisement
McKinney continued, "I'm pretty good at if she said or did something that bothered me putting it to the side but then once three or four of them builds up over the course of a week I let it all out."
The mother-of-three then explained how she wants him to, "Just grab my a** every now and then and give me a kiss."
"I need to feel wanted," she said. "I want you to want me."
Farrah Abraham has relationship issues too, as she explains how it didn't work out with her on-again, off-again ex-boyfriend Simon Saran because he became "jealous" hearing about her late baby daddy Derek Underwood, who died in a car accident before their daughter Sophia was born.
In an effort to find someone new, she goes on a dating contest on a Teen Mom after show, where she chose to go on a date with Asaf Goren from Are You The One.
But Goren wasn't the one, as she hopped on a plane once they got pedicures.
As for Amber Portwood, she blasted her baby daddy Gary Shirley for not letting her spend more time with their daughter Leah after losing a weekend with her because she went on vacation.
Article continues below advertisement
"I could not drop her off," she said. "Gary is kind of doing things to spite me so I'm not going to go and pretend everything is cool because it's not really. I get super depressed when Leah leaves. It really kills me."
Fortunately for Lowell and Tyler Baltierra, their marriage was rock solid this episode. But they still had their share of drama, as they revealed that they haven't seen their daughter Carly, who they placed for adoption with Brandon and Teresa Davis, since their August 2015 wedding.
"I asked her about our visit and she hasn't responded," Lowell said, as Baltierra added, "I'll keep asking."
Lowell explained how she wants to start a foundation for pregnant youth and call it The Carly House.
When she asked for their permission, that text went unanswered too.
Teen Mom OG airs Mondays at 9/8c on MTV.