Crash Victim's Family Blasts 'Melrose Place' Star For Dirty Delays In Deadly DUI Lawsuit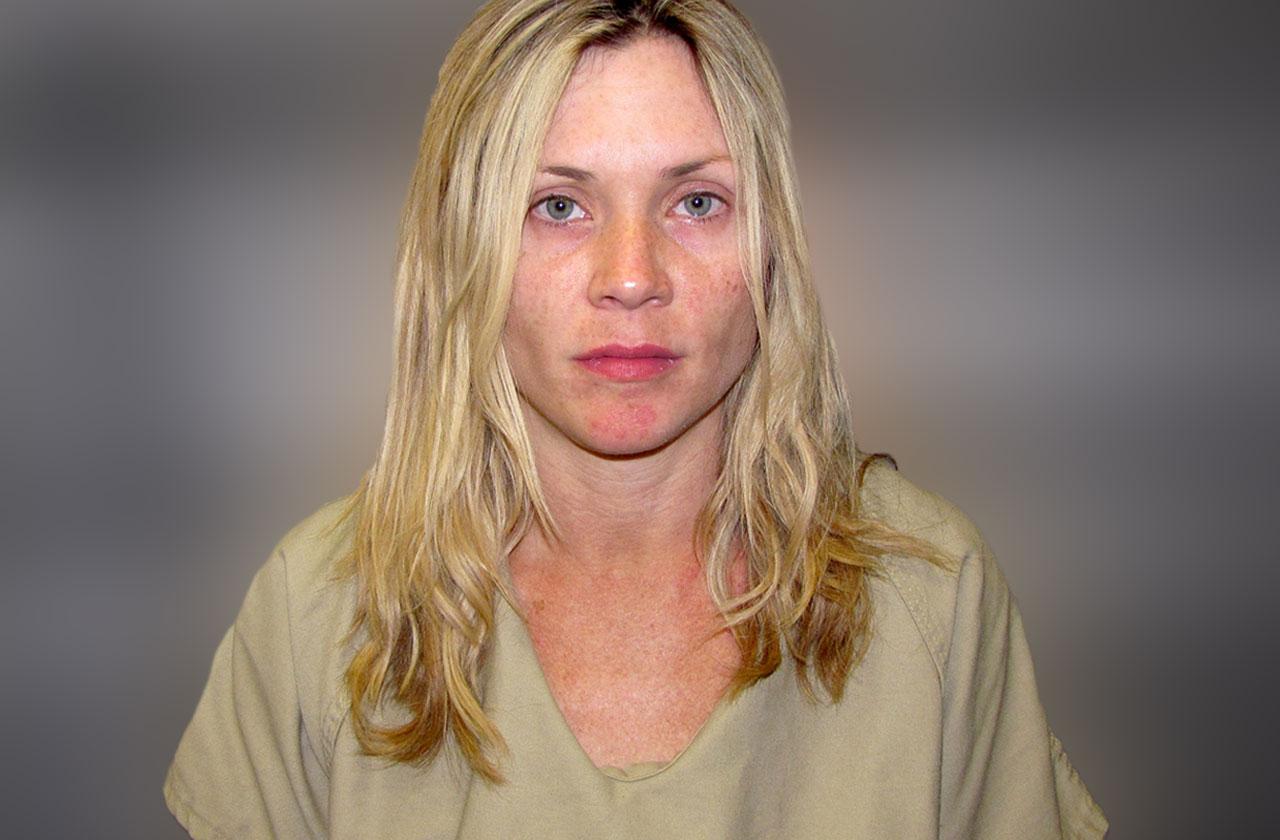 RadarOnline.com has exclusively learned family of the woman that Amy Locane killed in a 2010 drunk driving accident in Montgomery Township, New Jersey, are accusing the Melrose Place star of dirty legal tactics to drag out the case and drain their resources — and they're making a desperate bid to finally put an end to their ongoing civil lawsuit.
As RadarOnline.com reported, Locane had a blood-alcohol content nearly three times the legal limit of .08 at the time of the 2010 accident that tragically took the life of 60-year-old art dealer Helene Seeman.
Article continues below advertisement
At Locane's 2012 manslaughter trial, Seeman's husband, Fred, testified that the impact of the actress' speeding Chevrolet Tahoe hitting their sedan felt like "you were hit by a bomb."
Locane, 45, was facing decades behind bars for manslaughter in the case, but the judge ended up sentencing her to just three years in prison.
The judge noted his shocking decision was based on the fact that the actress is a mother of two children, one of which suffers a disability.
The actress went on to serve a paltry two and a half years in prison before she was released on parole back in 2015.
The state appealed the judge's sentence, claiming it was too lenient, and an appeals court ruled earlier this year that the judge had to explain in detail the justification on why he downgraded her sentence.
The judge came back and ruled Locane will not have to spend another day in prison for the crime. During the hearing, he noted that her conduct since her 2015 release from prison shows she is not a threat to society.
Article continues below advertisement
The victim's family, who previously had filed a civil lawsuit against the actress demanding damages for the death of their mother and wife, has been battling it out in court for years with Locane due to multiple delays.
At one point, the actress blamed Fred Seeman for causing the accident, claiming in legal docs that she offered $1.5 million to settle the lawsuit, which the family shot down and asked for more money in damages.
And Locane had been repeatedly pleading her rights under the Fifth Amendment and refusing to answer questions during depositions in the legal battle, citing the fact that an ongoing appeal in her criminal was still pending.
In a court filing their lawyer blasted: "There was no deposition because Ms. Locane refused to answer any questions. My position is quite simple, if she is going to testify at trial, we have a right to take her deposition."
Article continues below advertisement
RadarOnline.com has now learned that earlier this month, docs were filed in the case revealing Locane finally has agreed to be deposed and waive her Fifth Amendment privilege. The family fears the move is just another delay tactic to drag out the case even longer due to the quickly approaching scheduled trial date in October.
The family also accuses Locane of refusing to be grilled until all of the other parties are deposed and their expert reports submitted, which would reveal their trial theories.
Adding fuel to the fire, the Seeman family points out Locane, without informing anyone, already chose to throw out her Fifth Amendment rights when she gave a college lecture and it was covered by WCBS-TV News. During the lecture, Locane spoke candidly, and without privilege, and admitted her guilt by conceding her drunkenness was the cause of the deadly 2010 accident.
"All the while, Defendant Locane stood silent before this court, apparently waiting for Plaintiffs to not only spend large sums on their expert reports, but then gain the advantage of reading those expert reports before subjecting herself to deposition," complained Seeman family lawyers.
The Seemans are now requesting the judge hear the case in court as soon as possible.
We pay for juicy info! Do you have a story for RadarOnline.com? Email us at tips@radaronline.com, or call us at (866) ON-RADAR (667-2327) any time, day or night.