Exclusive
FBI Sex Crimes Cover-Up! Feds Refuse To Release Files On Clintons' Pedo Pal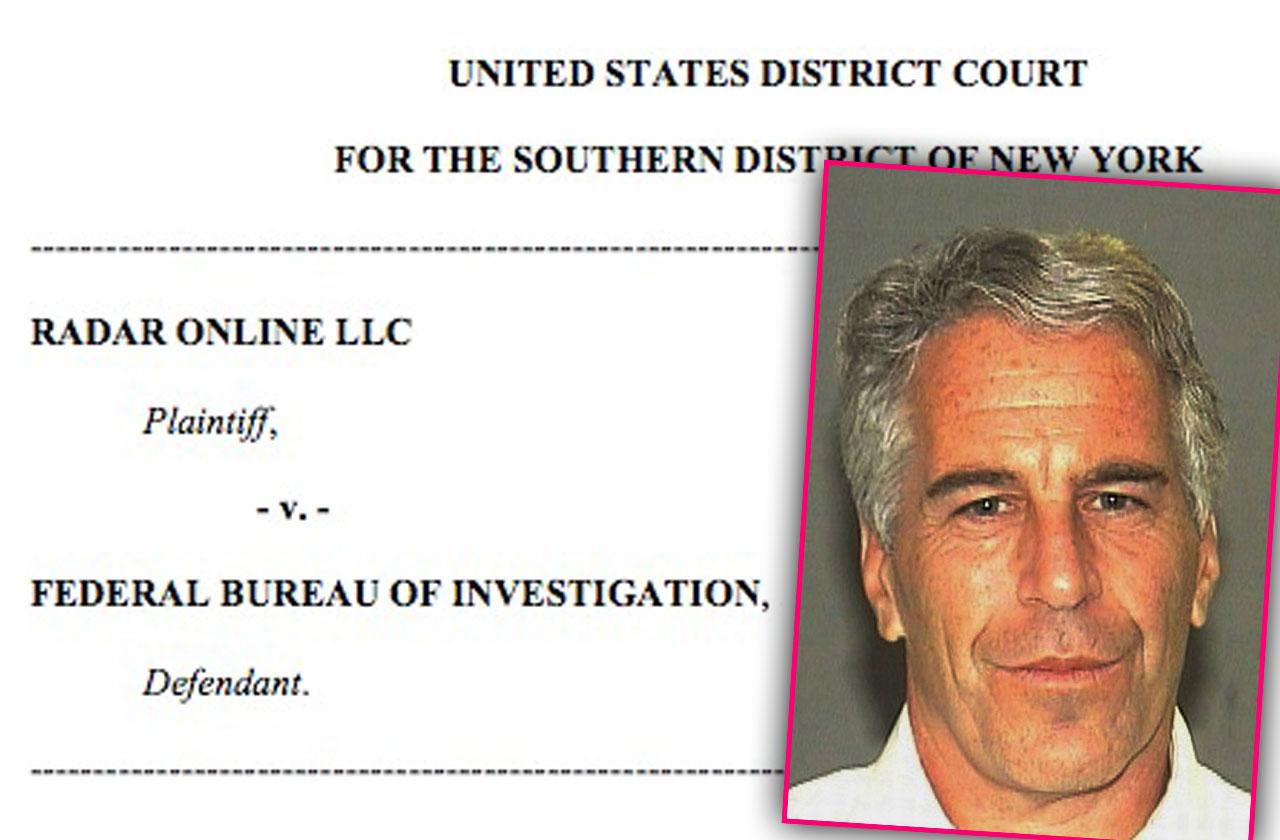 The Federal Bureau of Investigation is unlawfully withholding documents regarding its investigation into Clinton pedophile pal Jeffrey Epstein — and RadarOnline.com is suing to get them.
In court documents filed on May 25 in U.S. District Court, lawyers for RadarOnline.com contend that the FBI illegally ignored a Freedom of Information Act (FOIA) request filed on April 20, 2017, by The National ENQUIRER.
That FOIA demanded "all documents relating to the investigation and prosecution of Epstein."
Article continues below advertisement
The FBI and Palm Beach, Fla. police began probing billionaire Epstein, now 64, in 2005, for allegedly trafficking dozens of underage women for the purposes of performing sex acts on him and his pals.
"Mr. Epstein enjoyed close ties to numerous prominent political figures, including former President Bill Clinton and Prince Andrew of the British Royal Family," reads RadarOnline.com's lawsuit.
"Despite the gravity of his offenses, The Department of Justice allowed Epstein to plead guilty to a single count of soliciting prostitution from a minor under Florida state law, and serve only 13 months in prison."
"In addition," the RadarOnline.com suit explained, "prosecutors agreed not to bring charges against Epstein's alleged co-conspirators."
By law, the FBI, or any government agency petitioned by a FOIA request, has 20 business days to produce the requested documents, or explain why they cannot be reasonably produced.
In this case, the FBI flat-out ignored The ENQUIRER's demand.
"It's egregious, but all-too typical," said RadarOnline.com's attorney Daniel Novack, who penned the complaint. "We will not rest until the stonewalling ends!"
Article continues below advertisement
As RadarOnline.com previously reported, Clinton traveled on Epstein's private jet— allegedly equipped with an "orgy bed" and nicknamed the "Lolita Express" — to the Islamic state of Brunei, where he dined with a notorious Sultan accused of doping women into "white slavery."
What's more, Clinton also visited Epstein's private, 78-acre Caribbean island, officially called Little St. James but better known as "Orgy Island."
"The request made to the FBI is in the public interest," added Novack. "We need to know whether Epstein skated on the basis of his wealth, connections and influence. This goes to the heart of the integrity of any democracy!"
Story developing.
We pay for juicy info! Do you have a story for RadarOnline.com? Email us at tips@radaronline.com, or call us at (866) ON-RADAR (667-2327) any time, day or night.