Investigators Claim That Judy Garland Was Murdered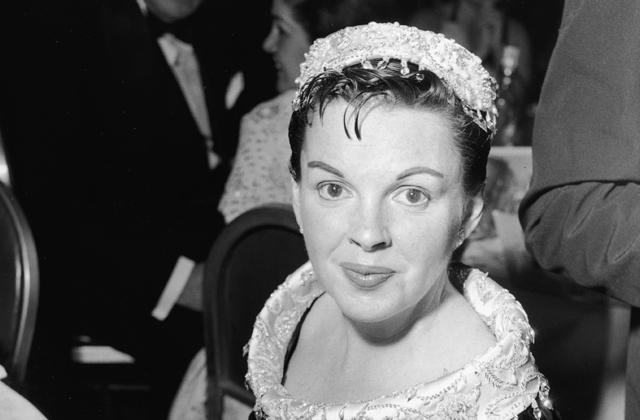 Article continues below advertisement
"He made her death look like an accidental overdose, and was never suspected. But the evidence indicates it was all a set-up!"
Judy, who was 47 when she died on June 22, 1969, and Deans had only been married three months at the time of her death. They were living in London, where Judy was performing.
Judy's third husband, Sid Luft, wrote in his memoirs that although he knew Judy was addicted to drugs, he allowed a doctor to prescribe the sedative Seconal to her because she couldn't sleep.
"She would pop those things like candy, so you'd have to watch her," Sid, who died in 2005 at the age of 89, wrote in the new book "Judy and I: My Life with Judy Garland."
"Judy would tell me, 'Don't put more than three Seconal by my bed,' and I'm sure she told him, too."
Despite Judy's admonition, Deans left "30 to 40" Seconal pills next to her bed the night she died! The investigator believes he patiently watched as she washed Seconal after Seconal down with alcohol — and then pounced when she passed out!
Article continues below advertisement
"Judy hardly weighed a thing when she was that age, and so it would have been easy for him to lift her body and carry it to the bathroom," the P.I. says. "He placed her on the bathroom toilet, and pushed her head forward and down.
"He knew that in her unconscious state, it would be just a matter of time before she suffocated. To cover his tracks, Deans left the house — and didn't return until morning.
"He came back from wherever the hell he'd been, and there was a phone call for Judy. It was the singer/pianist Charlie Cochran calling. Deans saw Judy wasn't in the bed, so he called to her, but there was no answer."
While Sid writes that Deans "discovered" Judy's lifeless body, the investigator says it's obvious her death scene was a set-up. And Sid concedes, "I have to believe that Deans did it purposely."
Article continues below advertisement
The investigator says evidence shows Deans, 13 years younger than Judy, had met someone his own age and wanted out of the marriage.
He says Deans, who died in 2003 at age 68, acted deliberately — and Judy did NOT commit suicide.
"She had plenty to live for," the P.I. says. "She was on a comeback after some really rough years. Deans had already had it with her. I believe he cold-heartedly planned her death and then calmly walked away. It's so tragic."
We pay for juicy info! Do you have a story for RadarOnline.com? Email us at tips@radaronline.com, or call us at (866) ON-RADAR (667-2327) any time, day or night.