Dr. Drew Reveals Why Ben's Rehab Confession Could Save Lives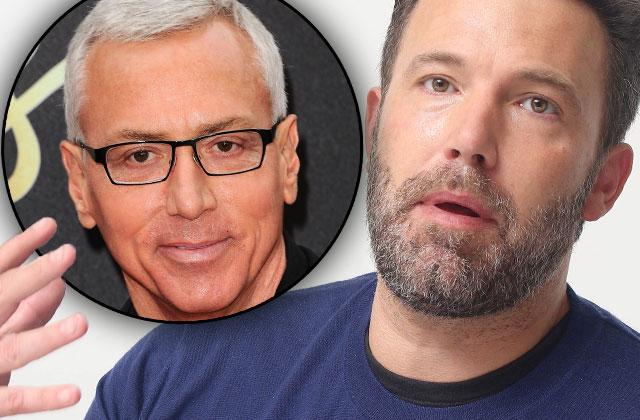 Ben Affleck is sober again, and Dr. Drew Pinsky says his decision to get help could save millions of other people's lives.
"We don't know what happened, but not only that, he's talking about it matter of factly," he told Jenny Hutt on her radio show, Just Jenny With Jenny Hutt.. "God bless him! Just like if he said he went in and got his appendix out. That's absolutely how people should approach this."
Article continues below advertisement
"It's like, 'Hey, I'm getting care. I'm moving on. I'm going to make some movies,'" Pinksy added. "It's just part of his medical management. And he had a crisis, a slip, whatever, and he's talking about it. Good for him! There's no better way to reduce stigma and shame then to have medical treatment of addiction take its place alongside of other medical treatment."
Affleck, 44, confessed he secretly checked himself into rehab on March 14.
"I have completed treatment for alcohol addiction; something I've dealt with in the past and will continue to confront," he wrote in a bombshell Facebook post. "I want to live life to the fullest and be the best father I can be."
"I want my kids to know there is no shame in getting help when you need it, and to be a source of strength for anyone out there who needs help but is afraid to take the first step," he added. "I'm lucky to have the love of my family and friends, including my co-parent, Jen Garner, who has supported me and cared for our kids as I've done the work I set out to do. This was the first of many steps being taken towards a positive recovery."