Josh Lucas' Ex-Wife Pens A Tell-All About Living 45 Steps Apart After Divorce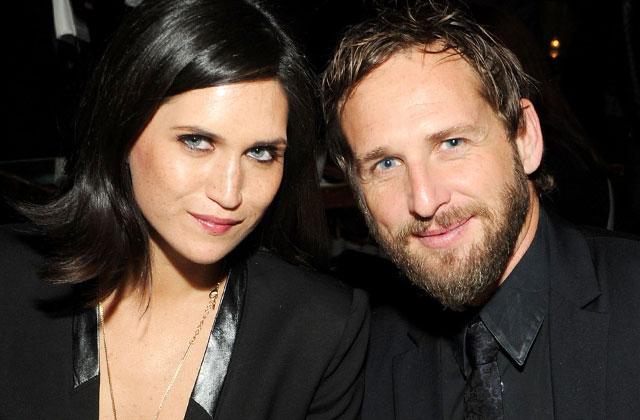 Josh Lucas and Jessica Ciencin Henriquez reignited their romance last year after divorcing in 2014, but RadarOnline.com has learned she penned a tell-all about what was really going on after they signed the papers.
The 30-year-old's essay appeared in O magazine this month, where she revealed why they chose to live in the same building in New York City after the split — their 4-year-old son, Noah. Even though she and the 45-year-old actor set ground rules about living that closely to one another, she claimed it got hard at times.
Article continues below advertisement
"I was starting a graduate program and needed a place near campus," she wrote. "We agreed that any extra minutes in my schedule should be spent with our son rather than on a subway. While apartment hunting, we stumbled upon a building with both a top and a bottom floor for rent. The price was right, the light was good, and we were feeling optimistic. We signed one-year leases and thought, 'How bad could it be?'"
"On move-in day, we sat on our stoop and tried to define structure," she went on. "We exchanged keys, but promised not to peek. We agreed that romantic partners would not be invited over. Instead, we could get a hotel room (his suggestion) or remain celibate (mine). We both knew boundaries would be blurry, but vowed to keep a healthy distance."
However, Henriquez goes on to admit that living on different floors didn't mean they were able to live separate lives. Little things such as his laundry getting mixed in with hers when the maid came over or seeing his mail sorted into hers was only the beginning to her realizing she missed him.
Article continues below advertisement
"It turned out that any distance, healthy or otherwise, was impossible. He heard when I came and went, my heels heavy on the 45 steps between us. On nights I made dinner, he would call upstairs to say 'Smells good,' and I'd bring down leftovers. Every night when he headed home from work, he'd text, 'On my way, need anything?' I'd respond, 'No, thanks.'" Henriquez added, "It took living together again to make me less dependent on him; it took us not being married for him to become more considerate of me."
"Our friends and family were confused and amused, wondering how it would end. I told them living together let me pursue my education and still be the mother I wanted to be. I didn't tell them that being my ex's neighbor made me miss being his wife. I told them that our living situation forced us to be kind and careful. I didn't tell them that this kindness and care erased much of the damage we'd done. I told them that of course it was messy and confusing. I didn't tell them that I would rather have a complicated life near him than a simpler one without him."
Article continues below advertisement
As RadarOnline.com reported, rumors started to swirl that the couple was giving their relationship a second chance after they were spotted getting cozy on a tropical vacation just one month after finalizing their divorce.
Henriquez, a New York based writer, was diagnosed with cervical cancer in 2011 and met theSweet Home Alabama star at a dog park. Just six weeks after meeting, Lucas proposed to her while she was undergoing treatment, and were married in 2012.
"When our leases were up, we let them go and searched for a new home together," her essay finished. "A place where we could become the partners we were finally ready to be."
We pay for juicy info! Do you have a story for RadarOnline.com? Email us at tips@radaronline.com, or call us at (866) ON-RADAR (667-2327) any time, day or night.