So Chilling! Inside Robert Blake's Creepy House of Horrors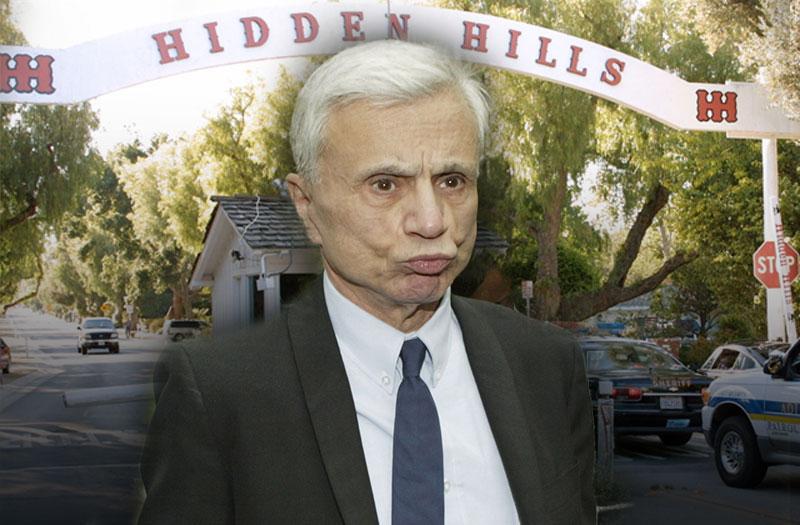 Robert Blake secretly lived on the dark side for years after Bonnie Lee Bakley's death, RadarOnline.com has learned, in a creepy house of horrors with walls and ceilings painted black!
The chilling truth about the Baretta star's Hidden Hills home first came to light after the 2001 death of his wife, Bakley.
According to an insider, Blake was trying to sell the home to fund his murder trial defense.
A shocked real estate agent stepped into the lair of the In Cold Blood actor's three-bedroom ranch style home while showing the property to an unwitting couple.
Article continues below advertisement
"When the prospective buyers walked in they immediately backed out. We all backed out!" the source told Radar.
"The house was just bizarre! There was one room in particular that was totally painted black! It made me think that he is a dark person," the source continued.
"He must have been losing his mind!"
In addition, the source told Radar the home was a complete pigsty, with guns littered throughout!
"There were clothes scattered on the floor. Dishes piled high in the sink – the place was gross," the source claimed. "It was like a fraternity house was living there."
Even more bizarre, the actor had planted dozens of Christmas trees next to the home, which sat on a one-acre lot.
"He must have had 50 pine trees planted in there, a forest of trees," the source said. "Who would do that? Nobody in Hidden Hills would do that. It was just odd."
Blake was 68, when 44-year-old Bakley was gunned down on May 4, 2001, as she sat in their car outside a Studio City, Calif. restaurant.
The former Little Rascal star was tried for the murder and was acquitted. He was later found liable for her death in a civil suit, however, and ordered to pay $15 million to her kids.