NO PLACE TO HIDE! Kentucky Man Claims Innocence In Wife's Murder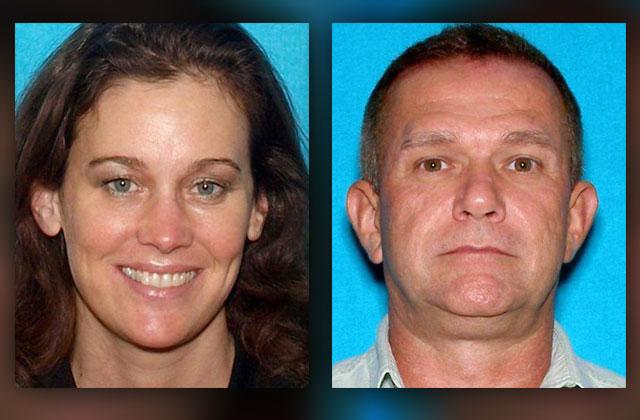 After a daring escape, abused wife Rachael Madison thought she was done with her "violent hubby" — but he tracked her down and shot her dead, police say.
The 44-year-old brunette's remains were found in a remote area off a Tennessee interstate, hours after Jarvis Wayne Madison, 58, was arrested in Louisville, Ky., and grilled by the FBI in December.
Ironically, Rachael thought she'd escaped his vicious abuse when she fled to Florida to live with her aunt Thelma Newsome just weeks before the murder.
Article continues below advertisement
"She'd been threatened with knives and guns and she was tired of it. She wanted to get away. She made a plan," says Thelma.
Rachael and her savage husband had been living in motels and out of his 2011 Honda Pilot around the Indiana, Kentucky and Ohio borders.
During that time, he poured acid on her back to burn off a tattoo and scarred her neck with knife slashes, say cops.
But in mid-November, Rachael called Thelma, who drove to meet her niece in a Kentucky bookstore.
Weird Wayne sniffed out the escape plot and, armed with a .45 caliber handgun, took his wife hostage in his car and began driving across America, cops say.
He also issued a chilling warning, says Thelma, who told police Madison said: "You are going to be burying her and it's all on you. When the police show up, I will have my gun in hand. I am going to send her to hell, I am going to kill her."
But brave, desperate Rachael convinced Madison to let her use a restroom at an Indiana Walmart on Nov. 14. Inside, she called cops, but by the time officers arrived, Madison had fled!
Article continues below advertisement
Rachael later was able to flee to her aunt's in Ormond, Fla., and planned build a new life.
But on Nov. 27, she left at 1:30 p.m. to run on the beach and vanished. Thelma called 911, telling the dispatcher about Madison: "I'm afraid he has abducted her."
Days later cops nabbed him in Louisville, Ky. Investigators say he admitted shooting Rachael three times while she sat in the passenger seat of his car and then buried her in Tennessee.
Investigators say they found blood on the passenger's seat, a gun, a receipt for a shovel and a cellphone containing pictures of Rachael's dead body!
Despite police records of his confession, Madison insists he's being framed!
"No, I did not kidnap my wife, I love my wife," he told reporters, adding that Rachael went "to be with Jesus. She won't suffer no more because of her ex. I didn't kill her."
We pay for juicy info! Do you have a story for RadarOnline.com? Email us at tips@radaronline.com, or call us at (866) ON-RADAR (667-2327) any time, day or night.