Rape, Molestation & Heroin: Naomi Judd Reveals Dark, Twisted Past In New Memoir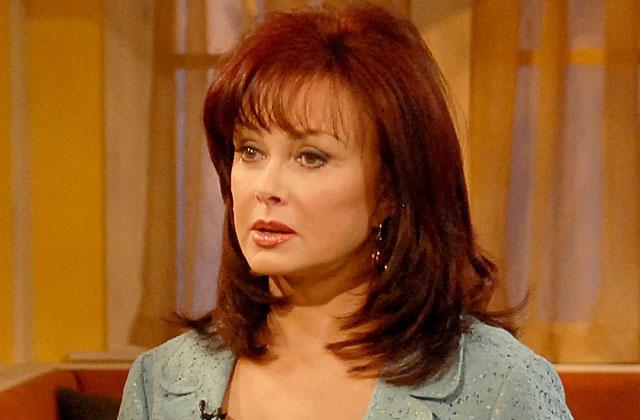 Before breaking through as a country legend with daughter Wynonna in the 80's, Naomi Judd suffered a painful childhood filled with sex and drug abuse, she reveals in her shocking new memoir, River of Time.
The mental anguish began when the singer was just three years old.
While sleeping over her grandparents' home in Ashland, Kentucky, Judd says her grandmother's brother, Uncle Charlie, woke her up to molest her in bed.
Article continues below advertisement
"I can smell hair tonic, cigarettes, and musty body odor," she recalls in the new book, out this week. "He places his finger to his mouth and says, 'Shhh.'"
"He reaches under the sheet and grabs the calf of my leg and drags me across the mattress toward his body…As I am pulled closer I can see that his pants are undone and his privates are exposed."
The 70-year-old icon recalls feeling "terror," but says she managed to escape during her uncle's sick act.
"I jerk my arms out from under the sheet and grab the flesh of his face in my hands. I dig my fingernails into the soft baggy skin under his eyes," she continues. "Then I manage to bring a foot up and jab it into his throat, right at his Adam's apple."
The scared little girl didn't tell anyone about her relative's heinous crimes.
The horror returned years later when Judd, then a 22-year-old single mother of two, claims she was savagely beaten and raped by a bipolar, drug-addicted ex-boyfriend.
Article continues below advertisement
While Wynonna and younger daughter Ashley slept at a neighbor's home nearby, the man broke into the star's home and promptly "smashed" her face into the wall, accusing her of cheating during their relationship.
"After he threw me down hard onto the wood floor, and using his booted foot stomped on my torso, then ripped my clothing and raped me," she writes of the traumatic incident.
Judd was able to escape when her ex left the room to "shoot up another vial of heroin," she says.
The singer gathered her girls and begged a motel clerk in West Hollywood to let her check in for free, since she had no money.
After burying the painful memory for decades, the musician was diagnosed with PTSD during a severe bout of depression and anxiety in 2013.
She has since recovered, and is speaking out to help other abuse sufferers.
We pay for juicy info! Do you have a story for RadarOnline.com? Email us at tips@radaronline.com, or call us at (866) ON-RADAR (667-2327) any time, day or night.