Exclusive
George Michael's Darkest Battle: Inside The Singer's Double Life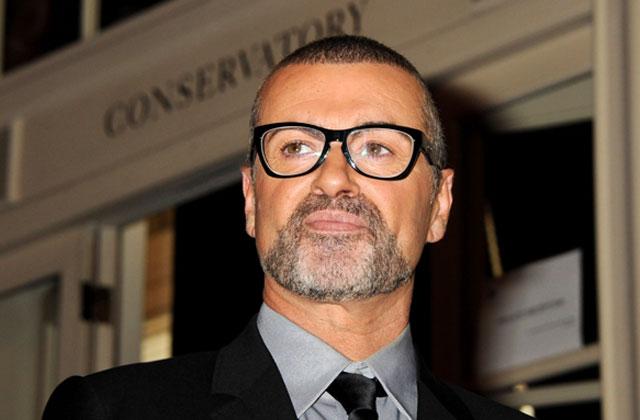 George Michael's career beginnings were seemingly wholesome to those around him, but things took a very dark turn in the icon's later years, RadarOnline.com has learned.
In an exclusive interview, Wham! photographer Chris Craymer revealed new details of Michael's secret double life: "It was clear he had his fair share of problems later on in his life."
The 53-year-old pop star, who was found dead on Christmas day, came from stable and humble beginnings, according to the photographer.
Article continues below advertisement
"We saw this talent," Craymer told Radar. "We didn't see this pop star, it was, 'Wow we are number 1!' They just propelled into stardom very quickly."
Later in his career, Michael was plagued by rumors of drug abuse and bizarre behavior.
As Radar readers know, the "Careless Whisper" hit-maker was arrested in 1998 after an undercover cop caught him performing a "lewd act" in the Will Rogers Memorial Park's public restroom. In the wake of the incident, Michael was forced to come out of the closet.
Meanwhile, Craymer says he would not have questioned Michael's sexuality at the time.
"Back then, people were not particularly aware of George being gay. The big rock parties with groupies wasn't really going on with Wham!," he told Radar. "When he started his career he didn't come out, but there weren't any relationships around the band so it wasn't something we debated at that time."
According to Craymer, the band didn't partake in a wild rocker lifestyle during their early years: "When I knew him his partying was very young. It definitely was young and it wasn't what you would term rock and roll."
Article continues below advertisement
Sadly, things took a turn for the worse as the mega talented singer-songwriter got older.
"In his later years, George wasn't as prolific because that was partly due to what he was going through," said Craymer. "He could have given a lot more to the world, but it wasn't to be, I'm sad to say."
PHOTO:S Anton Yelchin Death Updates: No Will, Jeep Recalled & Parents Sue Chrysler
As Radar reported, a source revealed the 53-year-old was battling a secret heroin addiction in the months before his death, claiming the star was even treated in the hospital for an overdose earlier this year.
"He's been rushed to A&E on several occasions," said the insider. "He used heroin. I think it's amazing he's lasted as long as he has."
We pay for juicy info! Do you have a story for RadarOnline.com? Email us at tips@radaronline.com, or call us at 800-344-9598 any time, day or night.