Exclusive
Carrie's Overdose Nightmare! Fisher On The Hook In Heroin Lawsuit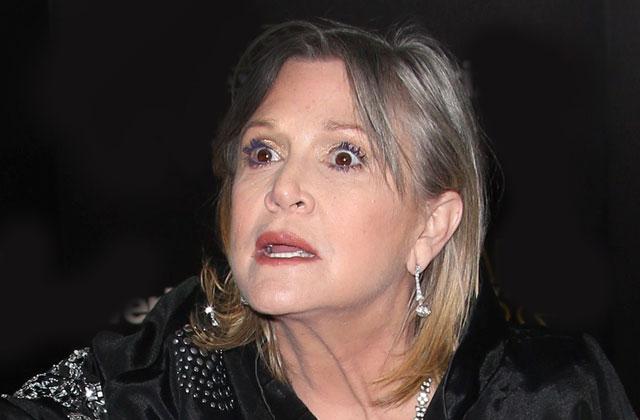 Article continues below advertisement
Breliant's family filed the original complaint in 2013, claiming Fisher had been operating a joint venture with Warren Boyd, who was in charge of the rehabilitation program that was overseeing Breliant's care when she overdosed.
Despite Fisher's recent death, however, RadarOnline.com has learned that the dead youngster's mom, Gianna, is still considering taking action against the star's Beverly Hills estate!
Gianna's attorney, Stephen G. Larson, a partner at the firm Larson O'Brien, told RadarOnline.com that Gianna still believes Fisher played a part in her daughter's death, and she wants her day in court.
He said that Fisher "housed Gianna's daughter for a period of time, and assisted and cooperated in the venture."
Calling Fisher's death an "unfortunate circumstance," he insisted the trial "is presently scheduled for October 2 and my client is anxious to have her day in court."
"This has been hanging over her for years now. We just have to reassess," he admitted, in light of Fisher's passing.
When asked for comment, Carrie said before her death, "I feel great compassion for any parent's loss of their child in an untimely death. I have a daughter."
Article continues below advertisement
"To lose a child is an unimaginable tragedy and the grief must be devastating. Unfortunately, I am not able to talk about the details of this case because it is ongoing."
According to court documents, Amy Breliant stayed at the star's home for 'rehabilitation' purposes in June 2010 and the actress was paid "a share of Boyd's profit or revenue, equal to cash payments of $10,000, weekly."
Breliant later died in the September at a property belonging to Jacob Schmid, who is also a defendant in the lawsuit as well.
The family reportedly paid Boyd, known as an "extreme interventionist," $222,000 for a range of services.
A former addict himself, his clients have included Courtney Love, Mel Gibson, Robert Downey Jr., and Whitney Houston.