Carrie Fisher's Heroin House Of Horrors! Her Dark Secret Revealed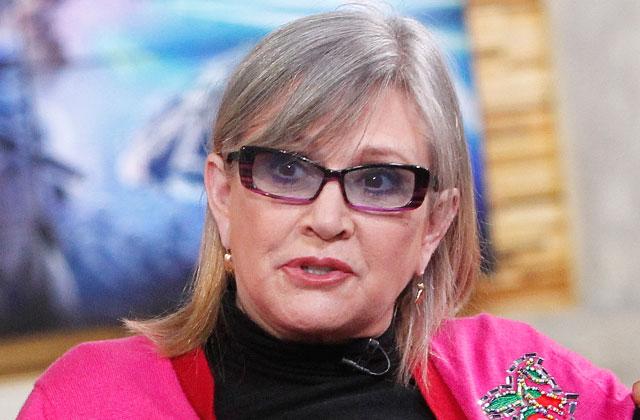 Carrie Fisher had secretly turned her Beverly Hills mansion into a drug addict's deadly house of horrors before her death, RadarOnline.com has exclusively learned.
The Star Wars beauty, who died Tuesday at age 60, is currently entangled in a wrongful death lawsuit for the 2010 fatal overdose of a 21-year-old heroin addict who once lived and used drugs in her guesthouse.
What's more, back in 2005, an up-an-coming political operative for the Republican Party died in her home after suffering cocaine and oxycodone fueled heart attack, too!
Article continues below advertisement
The tragic drug-related deaths came during the years that Fisher was struggling with her own sobriety – a dark battle she kept from the public, along with the details of her legal struggle.
Even as recently as October 24, Fisher was fighting to get her name removed from the wrongful death lawsuit, which partially blames her for death of addict Amy Breliant. But a judge shot down her request, ruling that it will move forward.
The lawsuit claims Fisher was in cahoots with Warren Boyd, a celeb addiction counselor and co-producer of the A & E series The Cleaner. Together, the lawsuit alleges, they operated a shoddy drug rehab network that Breliant had entered.
After rehab, the addicts were steered to "sober houses," the lawsuit claims, usually in the homes of "celebrities" who served as "untrained sober companions" -- like Fisher.
Article continues below advertisement
"Fisher provided a 'guest house' on her residence as shelter for Amy and others in return for a share of Boyd's profit or revenue, equal to cash payments of $10,000, weekly and Amy was then assigned to Fisher's guest house for 'rehabilitation,'" according to the 71-page lawsuit filed by the dead woman's mother, Gianna Breliant.
However, the sober house at Fisher's estate turned into a drug fueled house of horrors when Breliant's alcoholic roommate named as Keith Salmon in the suit took advantage of her, the lawsuit claims.
"(The roommate) offered to obtain drugs for Amy in return for sex and Amy complied in order to obtain drugs which was furnished by (the roommate)," the documents state.
Breliant later died at another sober house.
Fisher admitted to battling drugs and mental illness in the past but claimed in 2011 that she'd been clean and sober for 23 years with four or five slips. She described her struggles in the 1987 best-selling novel Postcards from the Edge.
Article continues below advertisement
An insider told RadarOnline.com that she had relapsed around Thanksgiving of this year, however.
Fisher's drug demons also made headlines in 2005 when her friend, Republican politico R. Gregory Stevens, 42, was found dead in her bed after a night of hanging out.
At the time Carrie claimed she was unaware of his drug use saying, "I know what it looks like. That's the thing that killed me. I thought, "How did I miss this?"
Investigators later claimed he'd suffered a cocaine and oxycodone fueled heart attack.
Fisher died of a heart attack, too, on December 27, 2016.
Her mother Debbie Reynolds, died as well, on Wednesday, December 28.
Story developing.
We pay for juicy info! Do you have a story for RadarOnline.com? Email us at tips@radaronline.com, or call us at 800-344-9598 any time, day or night.