Celebrity Jeweler's 'Son' Named As Suspect In NYC Party Murder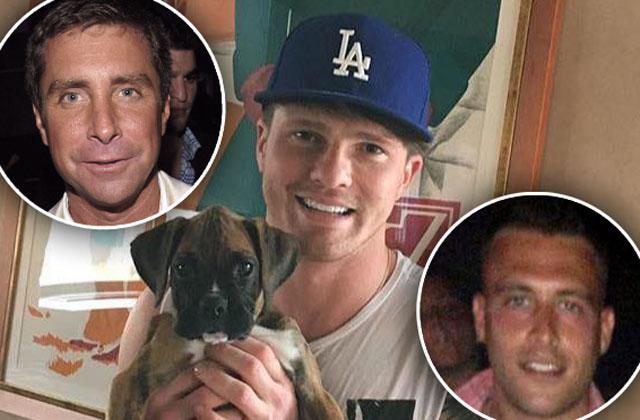 Police are currently grilling the "son" of Jeffrey Rackover — jeweler to stars like Oprah Winfrey, Melania Trump and J.Lo — in connection to the murder of Connecticut man Joseph Comunale, who was last seen alive at the suspect's Manhattan apartment.
It was revealed Wednesday morning that the bloody corpse of Comunale, 26, was discovered in a shallow grave behind a flower shop near the Jersey Shore. He had been stabbed multiple times and was partially burned.
Article continues below advertisement
Police said his body was stuffed in a suitcase and later dumped in Oceanport, New Jersey, according to WPIX.
Rackover's so-called "son," 25-year-old James Rackover, is currently in police custody for an unrelated charge, after it was discovered that Comunale was last seen heading into his luxury 36-story building at E. 59th St.
An NYPD spokesperson revealed that police obtained a search warrant to enter James' home, where they found evidence relating to Comunale's disappearance.
Investigators say they believe Comunale was involved in a fight at a party in one of the apartments and then stabbed, NBCreports.
"We uncovered a substantial amount of blood evidence inside the building," said NYPD Chief of Detectives Robert Boyce. "Plastic bags that were downstairs through the garbage chute, in that room, his clothing with a substantial amount of blood, some sheets, some towels."
Meanwhile, this isn't James' first run-in with the law. According to new reports, the known party boy has been arrested multiple times for burglary, armed robbery, and drug possession.
Article continues below advertisement
Interestingly, James's real relationship to Jeffrey remains a mystery. According to The Daily Mail, The famed jeweler treated James like the son he never had, even allowing him to formally use his name.
"Jeffrey never had children, he developed a relationship with this young man and introduced him to his family," private detective Bo Dietl, a friend of 30 years, told the publication. "Jimmy was a troubled young man and Jeffrey hoped to get him back on his feet."