Tinder Death: Gable Tostee EXPOSED In Paid-For Interview After Case Acquittal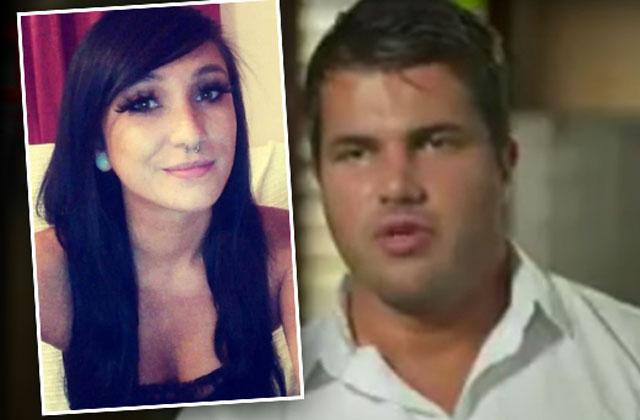 Gable Tostee, the man cleared in the death of his Tinder date, Warriena Wright, who fell to her death from his balcony in 2014, has come forward to explain why he recorded audio of the encounter on his phone.
In a paid-for 60 minutes interview, the 30-year-old revealed that the two had met earlier that evening and ended up at his apartment for sex in the wee hours of the morning.
But when their conversation turned sour, Tostee began recording the argument.
Article continues below advertisement
"Why wouldn't you do that?" he explained of his decision. "I used to go out quite a lot drinking, I don't have the best memory when I drink, and in this day in age, recording your night is as easy as pressing a button and leaving the phone in your pocket. It's more of a just-in-case thing."
But some of Tostee's audio recording left room for suspicion, as he can be heard saying to 26-year-old Wright at one point: "You're lucky I haven't chucked you off my balcony. If you try to pull anything, I'll knock you out."
The recording also revealed that Wright had screamed the word "no" more than 30 times before her death, accompanied by sounds of Tostee locking her out on the balcony.
"Yeah, she was certainly trying to make a lot of noise. . .I restrained her to stop her from attacking me," he said of his actions that night. "I don't know what else to do. I wanted it to stop."
"The altercation was a lot, lot closer to the balcony door, and it was wide open, and it was the logical option at the time," Tostee added.
Article continues below advertisement
After Wright fell to her death, court documents reveal Tostee called his father and went out for a slice of pizza.
"Can you understand why many people would think you're a cold, heartless, cruel b******?" interviewer Liam Bartlett asked.
"When you put it that way, umm," Tostee replied, adding, "When that's all you say about a person, with no insight or explanation, you know, the media can make people think what the media wants people to think."