Exclusive
Crooked Hillary's Cash Grabs! Hacked Emails Reveal Pay-For-Play Scheme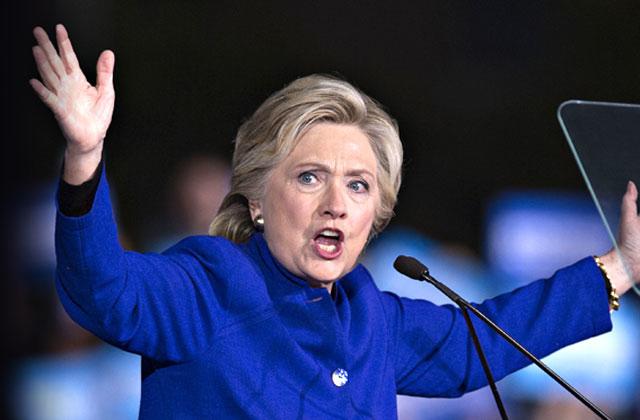 Article continues below advertisement
The messages were included as part of what RadarOnline.com believes to be a top-secret Italian dossier, and translated into English by experts.
In one section dated March 2013 and included in that dossier, the Democratic Party's presidential nominee seems to order her top aide to contact former foundation CEO Eric Braverman about using funds for what appear to be her own personal political purposes.
"You have to get that money right away," Clinton wrote to Abedin. "Use the CF, do whatever you think it's best but ... I have to go in for the kill, it's the right moment. Keep me updated. Call Eric and explain him everything."
That month, the first batch of Clinton emails regarding her actions during the Benghazi disaster were leaked.
In another alleged email, dated that same month, Clinton tells Abedin to contact another Clinton Foundation official — this time, seemingly, Stephanie Streett, its executive director.
The message reads: "We need more funds, call the foundation, have them come up with something, bills, donations, whatever they want and call Stephanie, she had to solve the problems I asked her to."
Article continues below advertisement
The Smoking Gun's emails are part of a secret dossier of hundreds of thousands of documents believed to be hacked by agents for the Foreign Intelligence Service of the Russian Federation, or SVR — formerly known as the KGB.
RadarOnline.com has learned the SVR has shared information about the trove with at least one other foreign government: specifically, their Italian counterparts at the Agenzia Informazioni e Sicurezza Esterna in Italy.
Through intelligence sources, RadarOnline.com has obtained just a sliver of the total dossier, which was authenticated by a former, high-ranking federal law enforcement official with knowledge of the matter.
Nevertheless, it's full of jaw-dropping bombshells.
Another potentially damaging section of the file seems to illuminate long-standing allegations that the former Secretary of State traded political favors for cash donations to the Clinton Foundation. She has long denied the existence of any such "pay-to-play" arrangements.
Article continues below advertisement
"I arranged the private meeting with the Prince, he guaranteed at least 30 million of $," Abedin wrote to Clinton in 2011. "Let's please him. I promised that those concessions will be of my personal interest. I will organize the place."
As RadarOnline.com has reported, then-Secretary of State Clinton did indeed meet with Bahrain's Crown Prince Salman bin Hamad al-Khalifa after the he came through and donated $32 million to the Clinton Global Initiative via his Crown Prince's International Scholarship Program.
Emails previously made public through a freedom of information act request showed that Clinton initially declined to meet with Prince Salman – but relented after Abedin interceded on the prince's behalf.
Story developing.
Additional reporting: Melissa Cronin, Doug Montero, James Robertson, Lachlan Cartwright, Patty Gonzalez, Nick Erickson.