Exclusive
Another Clinton Cover-Up! Inside Hillary's Plot To Hide MAJOR Health Issues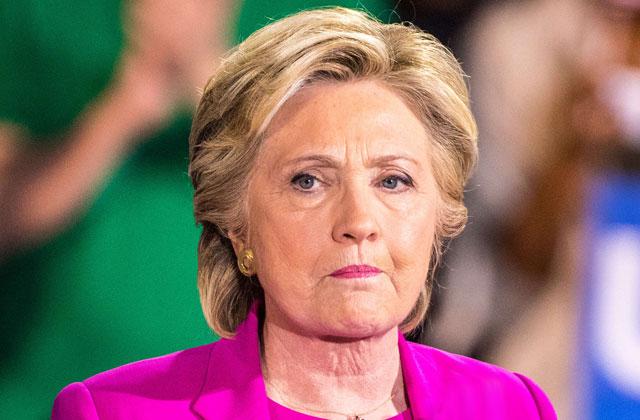 Secret hospitalizations, hidden medications, and other disturbing clues of major health issues: Hillary Clinton hid all these and more from the American public with the help of her right-hand woman, Huma Abedin.
That's the implication of explosive new documents obtained exclusively by RadarOnline.com.
As RadarOnline.com reported, Italian intelligence operatives from the Agenzia Informazioni e Sicurezza Esterna claim to have reviewed materials that their Russian counterparts pilfered from Clinton's email server. RadarOnline.com obtained a copy of that top-secret Italian dossier, prepared after a meeting with the Foreign Intelligence Service of the Russian Federation, formerly known as the KGB.
Article continues below advertisement
The alleged emails — sections of which are shown, in Italian, in the report — are said to have been sent between Clinton and Abedin from March 2010 to July 2015, during Clinton's tenure as Secretary of State.
It comes after the FBI said it would NOT continue its criminal investigation into the prez candidate.
It was during that time, in late December 2012, that Clinton's camp admitted she had been hospitalized with a blood clot after a fall. They said it had occurred earlier that month, but the messages suggest otherwise.
According to one section of the report, Clinton was hospitalized at New York city's Presbyterian hospital in November 2012, under the pseudonym Rose Biaggi. The alleged email also suggests she was taking Ascriptin, a blood thinner, at the time.
But that was hardly her only medication. The bombshell file seems to suggest she hid other blood-thinning medication in an aspirin box to prevent the public from discovering the gravity of her illness!
Article continues below advertisement
"I took the W," she bragged in one undated email to Abedin, seemingly referring to blood thinner Warfarin. "I keep it in an aspirin box, no one will notice the difference."
Even getting Hillary special glasses to correct the double vision she suffered from after the concussion became a top-secret operation.
"I ordered the glasses, I did not give names or anything, I'll find a way to justify it all. I'll take care (of) that, no comment across the line," Abedin wrote to Clinton in a December 2012 email.
As RadarOnline.com reported, she was spotted wearing what appeared to be prism glasses at the 9/11 memorial in NYC this year, just moments before she became faint and was whisked away.
"This revelation is even more damaging and devastating to her reputation than what's already out there," former White House staffer Aram Bakshian Jr. told RadarOnline.com. "Hillary's handling of her security communications has been appalling. It's a major problem for her and it's a major blunder, possibly illegal in the first place."
Story developing.
We pay for juicy info! Do you have a story for RadarOnline.com? Email us at tips@radaronline.com, or call us at (866) ON-RADAR (667-2327) any time, day or night.
Additional reporting: Melissa Cronin, Doug Montero, James Robertson, Lachlan Cartwright, Patty Gonzalez, Nick Erickson.