Kendall Faces Off Against Alleged Stalker In Court: 'I've Never Been So Scared!'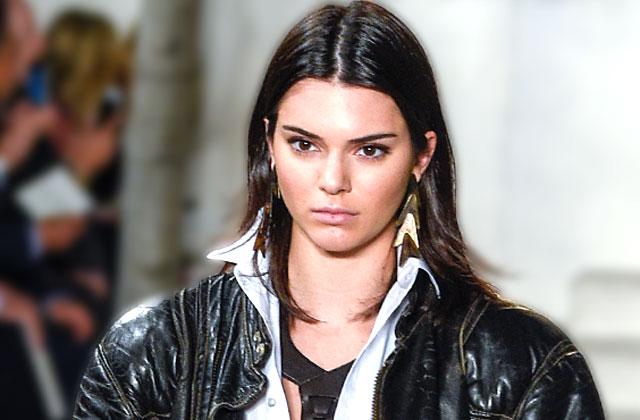 Kendall Jenner faced the man accused of stalking her in court on October 13, as she recalled horrifying details of the ordeal that has left her traumatized.
Shavaughn McKenzie, 25, allegedly followed Jenner up the driveway of her gated Hollywood Hills home and knocked on her car window as she remained inside the locked vehicle.
"I've never been so scared in my life," the model told a Los Angeles jury.
Article continues below advertisement
Jenner, 20, explained how she saw him sitting on the street outside of her home. As she pulled into her driveway, he slipped through the gate that closed behind her.
The model didn't notice McKenzie until she was preparing to exit her vehicle.
She explained how she refused to get out of her car even after police arrested McKenzie.
"I was terrified," she said. "I was literally traumatized."
The Keeping Up With the Kardashians star recognized her alleged stalker, as he tried to approach her twice before while driving outside her Westwood condo.
His lawyer, Taylor Shramo, defended that McKenzie, who suffers from a mental disorder, was unarmed and was just trying to talk to the model.
But Deputy City Attorney Alex Perez said during opening statements that the accused stalker was an "obsessed, mentally unstable fan," who has repeatedly tried to approach Jenner before.
Jenner's friend, Shelli Azoff, explained how she stayed with her for a few nights after the incident and was afraid to sleep alone because she was so shaken.
McKenzie could face up to six months in jail if convicted.
The trial comes only weeks after Jenner's sister, Kim Kardashian, was held up at gunpoint in her Paris hotel. The reality star was bound and gagged as robbers stole $10 million in jewelry.
Email us at tips@radaronline.com, or call us at 800-344-9598 any time, day or night