Exclusive
Inside Kellie Pickler's Domestic Violence Shocker!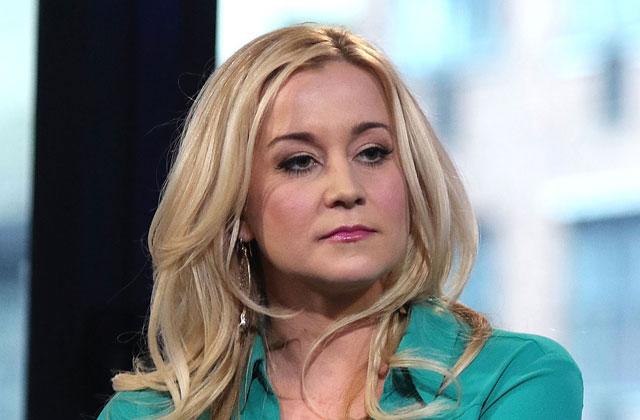 RadarOnline.com has learned American Idol country cutie Kellie Pickler is caught up in a domestic violence drama! One of the co-stars of Pickler's CMT reality show I Love Kellie Pickler has been arrested three times this summer — humiliating and infuriating the beloved country crooner.
"Kellie is livid that she's been connected to this horrible mess!" revealed an insider.
Pickler's childhood pal Daylan Honeycutt, 29, a star on the first season of the show, has been arrested and charged with multiple crimes — including domestic assault and burglary — according to documents exclusively obtained by RadarOnline.com.
Article continues below advertisement
The two were so close that he actually lived with 30-year-old Pickler and her songwriter husband, Kyle Jacobs, 43.
"This was one of her close friends," said an on-set spy. "For him to do this while they were working together is a betrayal to her."
While Pickler has been silent about the arrest, insiders said she's seething over Honeycutt's stupidity and believes "if he did the crime, he is going to need to do the time."
Honeycutt was busted on June 2, for allegedly battering his live-in girlfriend, Court records show that they had been having "on-going issues" and that she "feared for her safety" because of his violent tendencies and drinking problems.
Honeycutt was arrested again on June 15, for violating the conditions of his bond by returning to his girlfriend's home and was charged with criminal contempt.
Just one day later he was arrested a shocking third time for returning to her home and terrorizing her yet again. Police charged Honeycutt with "domestic assault, vandalism, theft, aggravated burglary and false imprisonment.
The legal documents reveal that Honeycutt forced his into his girlfriend's home, threw her belongings around and punched the bathroom door. When he was on his way out, he took her shoes, makeup, curling iron and other items.
After learning the news, an enraged Pickler immediately ordered he be cut from the cast of the show.
"She's done with him," said one source of the shaken singer.
"No matter what the outcome of his case, Daylan's charges are his arrest is still a huge embarrassment for Kellie, but she's a tough cookie, she'll get through it," added another insider.