Presidential Election 2016
Hillary Clinton Faces Major Humiliation After Latest Email Hack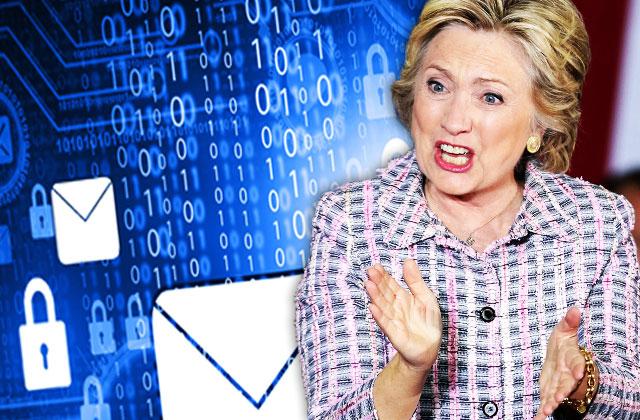 Hillary Clinton is facing her worst campaign nightmare as the second Presidential debate is about to go underway on Sunday night.
WikiLeaks blasted the Democratic presidential candidate on Friday by exposing 2,050 emails — after her campaign chair John Podesta's account was hacked. Even worse for Clinton, they claim to have a whopping 50,000 messages that are just waiting to be revealed.
While Clinton's camp hasn't confirmed if these emails are real, Podesta went on a tweeting spree that appear to tell the public the hack exposed sensitive information. In the first tweet he wrote, "While I'm in pretty good company with Gen. Powell & Amb. Marshall…" he added in a second tweet, "I'm not happy about being hacked by the Russians in their quest to throw the election to Donald Trump."
Article continues below advertisement
He went on moments later, adding "Don't have time to figure out which docs are real and which are faked…" ending with his last tweet, "But, for starters, Assange's first claim that I co-own the Podesta Group is completely false."
The emails showed a series of Clinton's paid Wall Street speeches that won't bode well for her candidacy as the election nears. She has attempted to keep this information undercover for quite some time, as far back as during her fight with Bernie Sanders for the Democratic nomination, who called her out for losing touch with the middle class due to her private ties and conversations with Wall Street.
When Sanders demanded to see her transcripts, she called it an unfair. "You know, let's set the same standard for everybody," Clinton responded. "When everybody does it, OK, I will do it, but let's set and expect the same stand on tax returns."
But as Podesta's account was hacked, one of the rounds of speeches exposed was titled "Clinton Admits She Is Out of Touch." The speech transcript read: "And I am not taking a position on any policy, but I do think there is a growing sense of anxiety and even anger in the country over the feeling that the game is rigged… We had our little, you know, one-family house that, you know, he saved up his money, didn't believe in mortgages. So I lived that. And now, obviously, I'm kind of far removed because the life I've lived and the economic, you know, fortunes that my hand and I now enjoy, but I haven't forgotten it."
What else do you think the other emails might reveal when they're released?
Tell us in the comments below! We pay for juicy info! Do you have a story for RadarOnline.com? Email us at tips@radaronline.com, or call us at (866) ON-RADAR (667-2327) any time, day or night.