Watch: Blac Chyna Blasts Rob Kardashian For Going Through Her Phone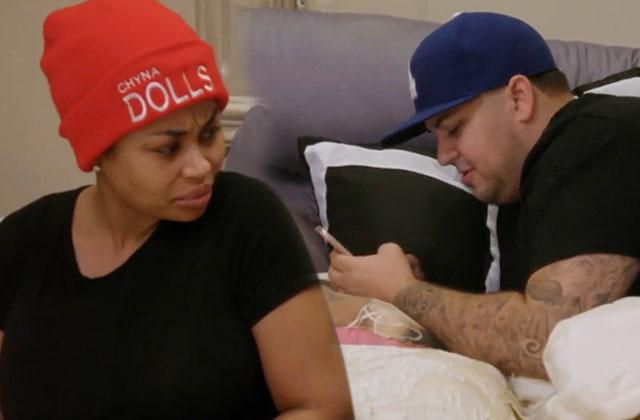 In a sneak peek video from the premiere of Rob & Chyna, airing this Sunday, Rob Kardashian makes mistake of going through Blac Chyna's phone, causing an epic showdown between the two.
"Yo, who's this hitting your phone over and over?" the 29-year-old asks his pregnant fiancée.
"I don't know, what does the name say?" Chyna yells from the bathroom. "And why are you even in my phone?"
"And your password's not the same as it was," Rob adds, ignoring her question.
Article continues below advertisement
"Because maybe last time you went through my phone," she snaps back. "And why you keep picking up my phone like you don't trust me? That's really whack."
"It's not about that — it's just that I don't get why you even care if I go through your phone," Rob answered. "I mean, don't you think that's shady?"
Watch the Video on RadarOnline.com:
Trust issues may be a running theme for the couple on the show, as Chyna previously accused Rob of cheating on her. In the preview clip of the drama-fest, the former stripper is seen yelling at her baby daddy, asking: "Are you still texting bitches, yes or no?"
Meanwhile, sources say the troubled Rob, who battled with both depression and Diabetes, has been refusing to film the show for weeks now.
Rob & Chyna premieres Sunday, September 11, at 9 p.m. ET on E!.