Who's Your Daddy? Rob & Tyga At War Over Blac Chyna's Son King Cairo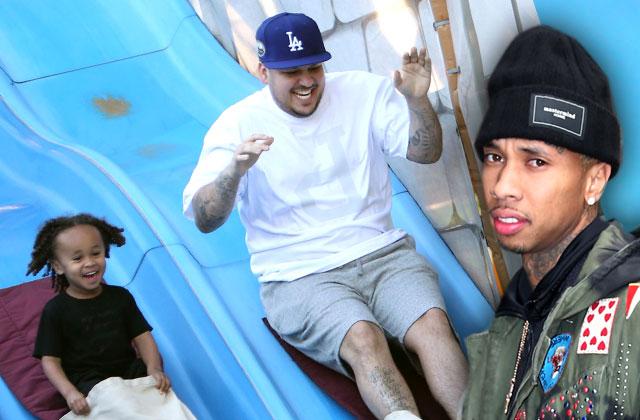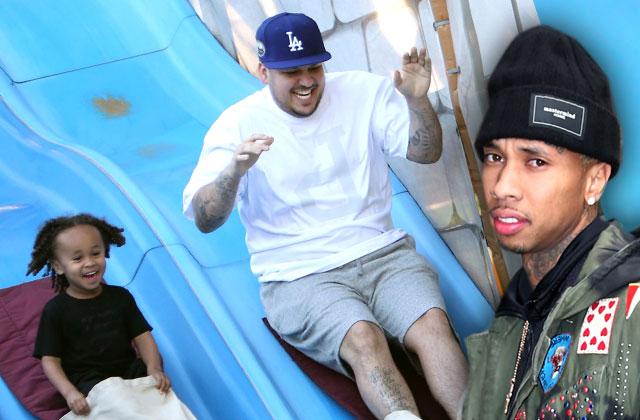 Rob Kardashian and fiancée Blac Chyna's son, King Cairo, have gotten extremely close in recent weeks, and RadarOnline.com has exclusively learned that it is causing a war with the three-year-old's biological father, Tyga! Click through nine social media snaps of the Keeping up with the Kardashians star's new battle to be a baby daddy.
Article continues below advertisement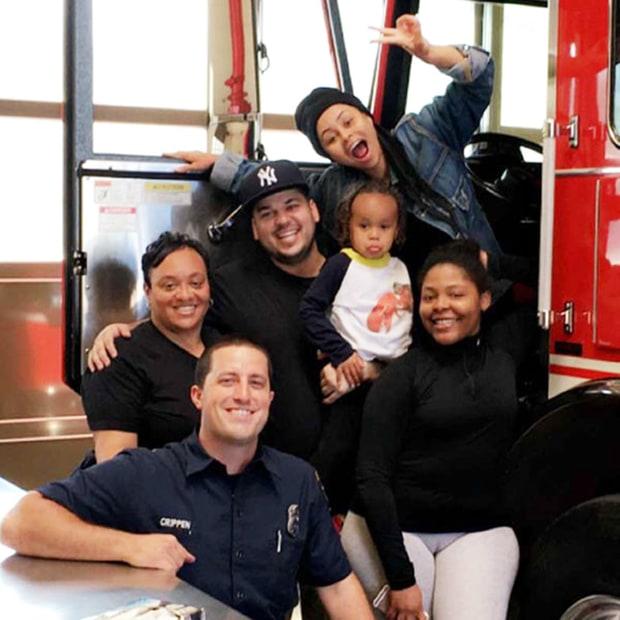 Yesterday, Kardashian, 29, and his fiancée, Blac Chyna, 27, took her young son King Cairo to the fire station. In this photo, it is clear that Kardashian is taking very well to fatherhood!
Blac Chyna posted this adorable snapchat video of her son's first time meeting the local firemen!
Article continues below advertisement
Although Kardashian stayed out of many of Blac and King's snapchats, his voice can clearly be heard in the background. According to a Kardashian family insider, "Rob spending so much time with King Cairo is really starting to get to his father Tyga." Tyga also happens to be the boyfriend of Kardashian's sister, Kylie Jenner!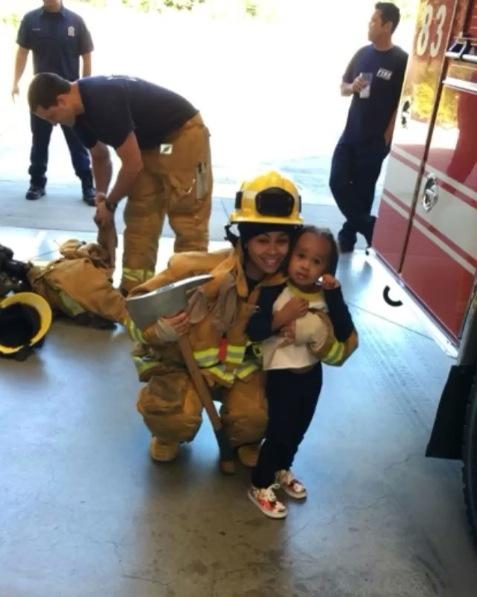 In this video, Kardashian's lady love – and Tyga's baby mama – shows her son what it would look like if mommy was a firewoman!
Article continues below advertisement
Meanwhile – as Kardashian, Blac and King solidify their family unit – Tyga is off on a world tour that started last week in Austrailia.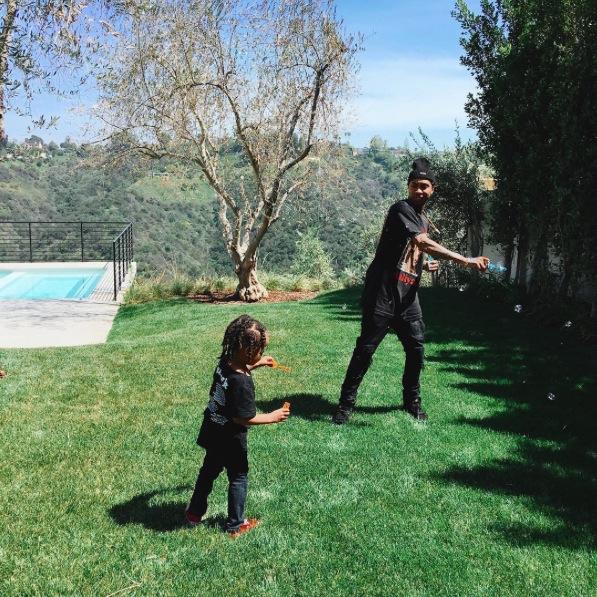 Even though Tyga is present for his son when in L.A., the insider said, "King Cairo is getting used to Rob being in the picture."
Article continues below advertisement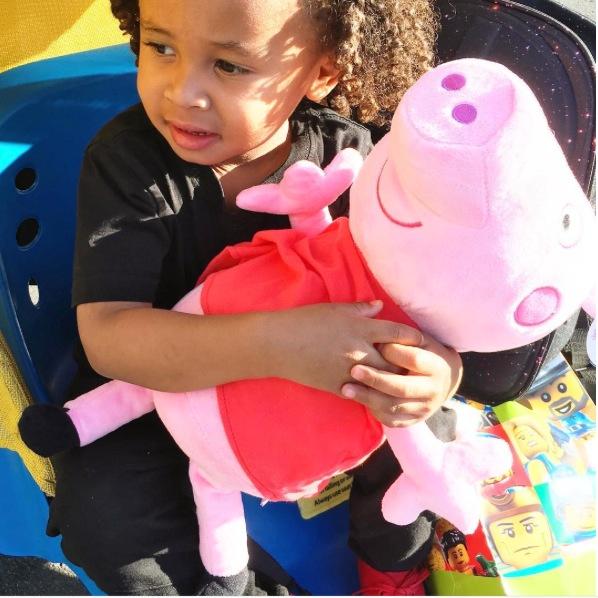 "King has already started calling Rob 'Daddy,' and this drives Tyga absolutely nuts!" the source told Radar.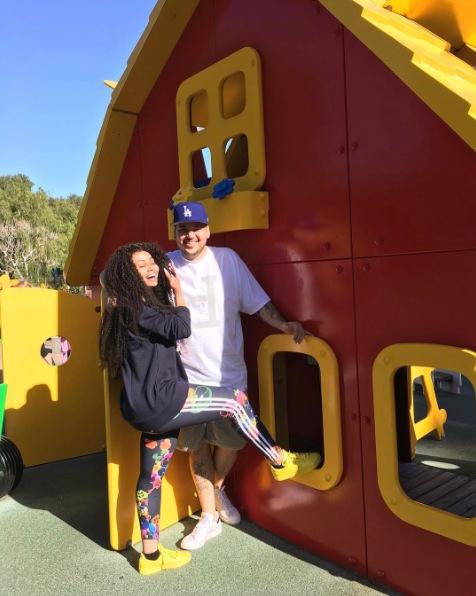 According to the source, "Tyga told Blac Chyna several times that he does not want King calling Rob 'Dad' ever!"
Do you think that Rob Kardashian is a good father figure? Tell us your thoughts in the comments below.