Prince's Drug Hell: Ex Claims He Lived On A 'Cocaine Diet!'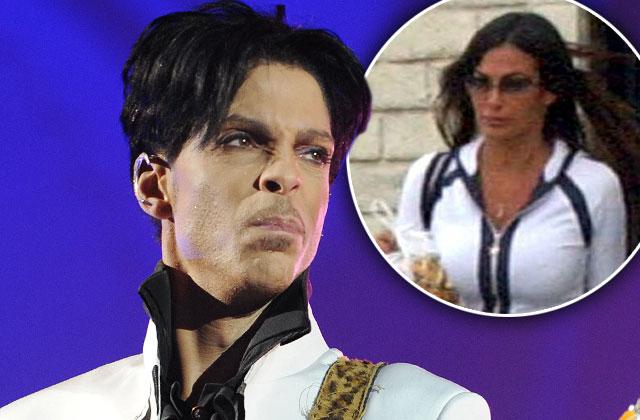 Prince died of a fentanyl overdose, but his ex-girlfriend claims that wasn't the only drug he was using. Four months after his death, Charlene Friend is alleging that the late singer lived on a "cocaine diet," before his tragic passing.
Friend claimed in a new interview with People magazine that the "Purple Rain" singer hid his dark drug use from those close to him.
"He would sometimes stay up for five days at a time without sleep, food or even water, going nonstop back and forth to the studio," Friend said about her then-boyfriend. "I had to sneak in catnaps to keep from passing out from exhaustion. The first time that happened, I asked him, 'How do you do this?'"
Article continues below advertisement
Friend told People that her boyfriend smiled and told her: "Angel food. Food of the spirit, not of the flesh."
She said that Prince's half-brother, Duane Nelson, who worked as security at Paisley Park, was the one who told her about the drug use. Duane passed away in 2013, but she says the "angel food," was actually a drug.
"'We call it the cocaine diet,'" Friend claims Duane told her about Prince's method of staying up for lengthy amounts of time.
"It was shocking to me to hear that," she confessed. "He hid it so carefully. I never saw him take even an aspirin. He seemed so health-conscious, always taking vitamins like echinacea and goldenseal."
Friend alleged that Prince would sometimes "cover the windows with aluminum foil, crank the heat up to 80 degrees or higher and make sure the room was pitch-black," during marathon all-nighters.
She described him as "shaking all through the night."
Article continues below advertisement
"The first time that happened, I asked him if he was having a nightmare and he said, 'No. I was dreaming music.' Even in his sleep, the music just poured out of him," she said.
While Friend denied for years that Prince abused drugs, she said in the interview that mutual friends told her he was "taking pills to come down" from his post-concert highs.
"Nothing could match the highs he got from his shows," she said. "Coming down afterwards made him feel empty. Perhaps drugs filled that void."
"There were no gray areas," she claimed. "One day he would be in a good mood, and the next day he would be in this very deep, dark mood."
"Part of that was just his personality, but I now realize that the drugs enhanced that."