Exclusive
Twisted Pedophile Confesses — I Watched Pageant Princess JonBenét Ramsey Die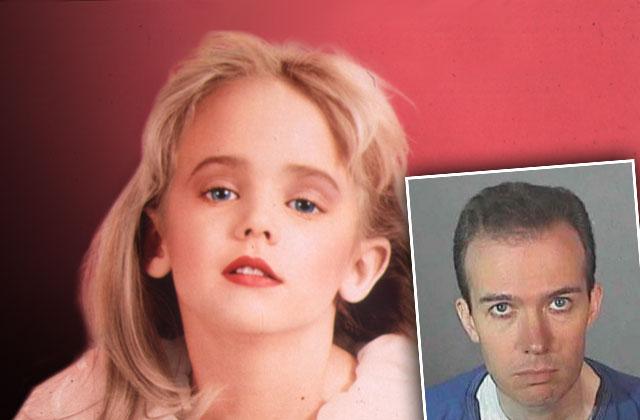 Twisted pedophile John Mark Karr has claimed he witnessed JonBenét Ramsey's death — and can name the little beauty queen's killer!
In a chilling tell-all interview with Investigation Discovery's three-night television event, titled JonBenét: An American Murder Mystery, kinky Karr also claimed he staged the death scene in the basement of the girl's Boulder, Colo., home to look like a murder — and throw investigators off the trail.
Article continues below advertisement
But Karr insisted the 6-year-old died in an "accident" and he actually tried to save her life when things got out of hand on Dec. 26, 1996.
"Nobody wanted that little girl to die that night — nobody!" the 51-year-old creep told producer Steph Watts in a world exclusive tell-all confessional. "Her death was an accident. I was with her when she died. But I was not the person who caused it!"
"Her death was an accident. I was with her when she died. But I was not the person who caused it!"
After Ramsey died, "there was a panic," admitted Karr, who was arrested by Colorado lawmen for murdering the cutie.
However, he was set free based on evidence at the crime scene — which he is now claiming was staged.
"How she was found, that's not how she died. Where she was found in that basement is not where she died," the freaky fiend — who's appearance has drastically changed and will be unmasked on Investigation Discovery — said.
Article continues below advertisement
According to Karr, Ramsey's lifeless body was posed and he "tampered" with the corpse to cover up the killer's tracks.
"Something happened to her and I had to take care of it," Karr said. "I have always been able to fix things. Nobody came in there and did a pedo-erotic thing to that little girl, but it was made to look as though it was done that way."
Karr also claimed the ransom letter Ramsey's now deceased mother, Patsy, found the morning of the slaying "was nothing more than just a big prop" set up to make her death look like a "botched kidnapping."
Despite his claims, Karr — who has changed his name several times to protect himself, refused to name the killer or be more specific about the "accident."
Now based in Thailand, Karr claimed in a graphic, gut-twisting diary — uncovered by Radar — how his obsession with Ramsey led to her strangulation death during perverted "sex games."
He was later cleared of her murder when his tissue samples and body fluids failed to match DNA found on Ramsey's body.
Article continues below advertisement
But, oddly, he insisted during his interview the DNA evidence discovered by authorities "has absolutely no connection to that little girl's death."
Although Ramsey's murderer has yet to be brought to justice, Karr bizarrely vowed he would take the monster's identity — and damning details of the crime — to his grave because he fears retribution.
"I'm going to protect every person that needs to be protected," he said cryptically. "Maybe God up in Heaven will forgive me for some of the things that I did to help other people!"
JonBenet: An American Murder Mystery airs over three nights on Investigation Discovery, kicking off TONIGHT, Monday, Sept. 12, at 10 p.m. ET/PT.