Exclusive
Mariah Carey's Brother In Hiding After Spilling Singer's 'Darkest Secrets'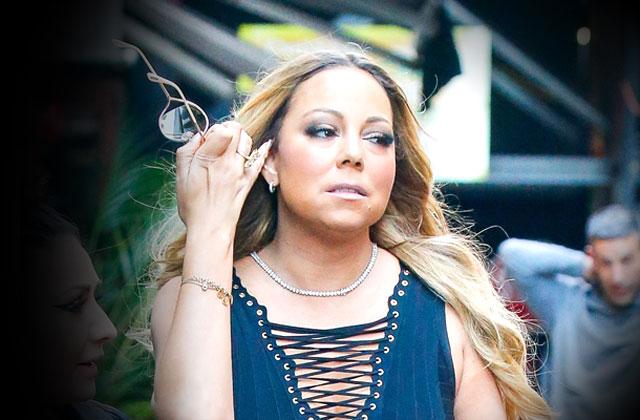 Mariah Carey's brother is terrified his image-obsessed sister will retaliate for revealing her "darkest secrets," RadarOnline.com has exclusively learned.
The "Hero" singer's siblings exposed those secrets in a series of blockbuster interviews — revealed first by RadarOnline.com. According to her older brother, Morgan, and HIV-positive sister Alison, Grammy winner Mariah was subjected to devil-worshipping rituals as a child — and she endangered her twins by boozing!
Article continues below advertisement
Pat subjected both daughters to "horrible" and "evil" satanic rituals, Morgan and Alison revealed.
Mariah's sibling also alleged she was boozing it up while pregnant with twins, Moroccan and Monroe, now 5, and after they were born.
Shockingly, Morgan claimed, Mariah handed him several bottles of wine covered in a blanket, and ordered him to "get rid of it!" when he visited her in the maternity ward.
"It's a chronic behavior she absorbed and learned from Pat," Morgan told RadarOnline.com. "My worst fear is that she'll die just like Whitney Houston."