Mariah Carey's Brother Fears 'She'll Die Just Like Whitney Houston!' – Details Singer's Shocking Hell Of Drug & Alcohol Abuse, Mental Issues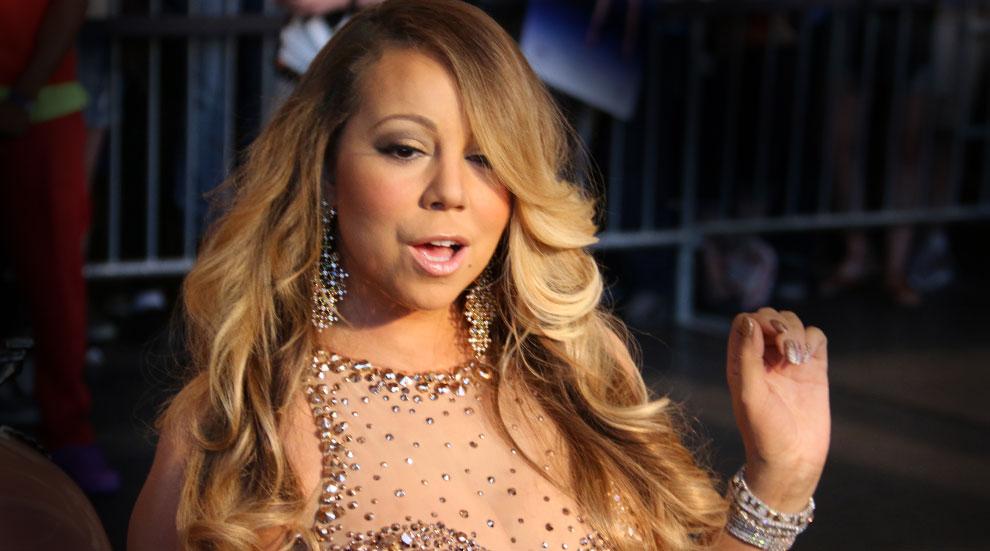 Mariah Carey's brother Morgan claims in The National ENQUIRER that his sister's caught in a suicidal web of alcohol and drug abuse, and he fears "she'll die just like Whitney Houston!"
In a bombshell interview with The ENQUIRER, Morgan said he fears his 45-year-old sister "is struggling on a number of levels," getting worse by the day, and surrounded by an entourage of enablers.
"She does not have a support system, and she is not mentally capable," said the concerned brother, who has not directly spoken with Mariah in two years.
Article continues below advertisement
In another jaw-dropper, Morgan told The ENQUIRER he worries that the "One Sweet Day" singer may be unfit to care for her twins Monroe and Moroccan, as he thinks she's been trying to numb her mental struggles with wine and champagne -- even in her days as a mom-to-be.
"Mariah was drinking through her pregnancy -- even while she was nursing," Morgan claimed in The ENQUIRER, noting that the Grammy-winner even drank while in the maternity ward after giving birth to the children in April of 2011.
The "Always Be My Baby" singer's boozing troubles snowballed, according to Morgan, after she began experiencing mental health issues in July 2001, which at the time was dubbed an "emotional and physical breakdown."
He claimed, "I can't say that I have ever been around her when she was sober, and that's very scary."
Morgan said that in addition to the alcohol, Mariah is on a daily cocktail of powerful medications such as Zyprexa, Ativan and Depakote.
Article continues below advertisement
The brother told The ENQUIRER he's scared that he doesn't know the handlers Mariah's surrounded herself with in recent years, as "she's pushed away the only people who've been trustworthy.
"If my sister turns up dead … I'm not going to look the other way!" he said. "Anyone who's filling her glass is jeopardizing her life!"
The frustrated sibling also characterized the "Dreamlover" singer's marriage to Nick Cannon as "a crock of s**t from the get-go," saying Cannon "was never good for Mariah" and only in it for the money.
"Nick listened to people who said, 'Get with Mariah, she thinks you're cute, have kids and ride it to the bank,'" he told The ENQUIRER. "Nick was there for the cash from day one. He doesn't give a damn about Mariah.
"Nick took tremendous advantage of her and continues to do so."