Exclusive
BUSTED! Malia Obama's Pal Failed Multiple Drug Tests Before Party Weekend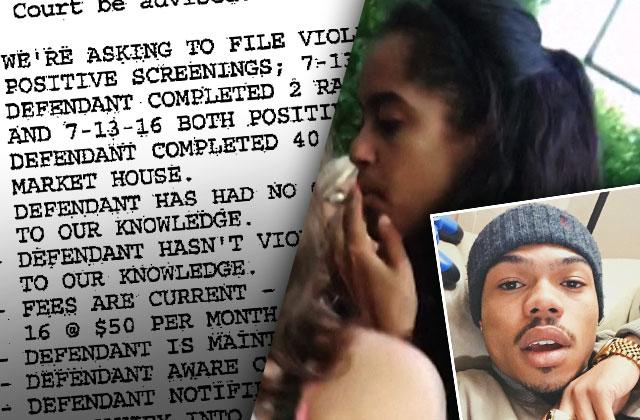 Malia Obama's party pal was busted for pot just weeks before their rager weekend, RadarOnline.com has learned.
Rapper Taylor Bennett, 20, was pictured with President Barack Obama's oldest daughter the weekend she was caught on video smoking pot at Lollapalooza in Chicago. According to explosive new court documents obtained by Radar, he had two positive drugs tests in the weeks leading up their time together.
Article continues below advertisement
EXPLOSIVE VIDEO: Malia Obama CAUGHT On Camera Smoking 'Pot'
Bennett is currently on probation after he pleaded no contest to aggravated battery/great bodily harm in April. He was accused of brutally beating a man who was left with "bleeding on the brain," at a party in 2014.
Chance the Rapper's younger brother was put on probation and was required to submit to random drugs tests after the incident, as well as to complete 40 hours of community service.
READ THE SHOCKING COURT DOCUMENTS HERE
According to the documents obtained by Radar, Bennett "completed two random screenings" on July 6 and July 13, 2016, and both were positive for "THC50," which is a test for marijuana.
In a hearing this week, the Social Service Department requested that Bennett "be screened instanter" moving forward, which means he will get no advance warning of future tests. He was declared in compliance with his probation, and the case was continued.
Bennett was ordered to return to court in February 2017. His father is a former aide to both President Obama and Mayor Rahm Emanuel.
Meanwhile, wild child Malia is beginning her "gap year" before heading to Harvard University in 2017.