Exclusive
Friends In Low Places! Malia Obama CAUGHT Hanging With Pal Accused Of Brutal Beatdown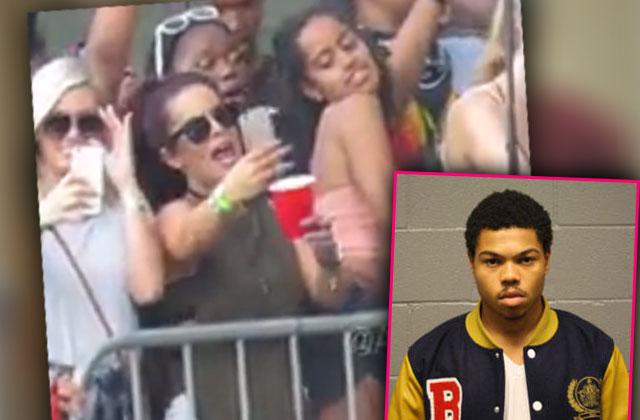 Article continues below advertisement
Tiller posted a picture with Malia and Taylor Bennett, Chance the Rapper's younger brother, who was arrested in 2014, amid allegations of a horrific assault.
On September 28, 2014, Bennett was at a party when a man stepped on his foot. He was accused of beating, stomping on and kicking the man in the head, then leaving the scene.
Bennett's actions were reportedly captured on a cell phone video and friends of the victim helped police identify him and track him down. He eventually turned himself into police.
The victim reportedly "needed staples to close the wound in his head, prosecutors said. He was treated for a fractured skull and bleeding on the brain," according to according to www.DNAInfo.com.
Bennett was charged with a felony and two misdemeanors for aggravated battery causing great bodily harm, along with another man.
The Cook County Clerk of Court told RadarOnline.com that the felony charge was reduced to a misdemeanor and Bennett pleaded guilty on April 14, 2016. He was sentenced to 2 years of probation and community service for the assault. The two misdemeanor charges were dropped.
Tiller posted the picture of Malia and Bennett on his Twitter page on Tuesday and wrote "Family. Very proud of these two individuals & everything they have accomplished at such a young age."
Bennett's father previously worked for President Obama as the Deputy Chief of Staff and Director for Chicago Mayor Rham Emanuel's Office of Public Engagement.
Do you think Malia is headed into a downward spiral? Let us know in the comments!