Presidential Election 2016
'Remember Me?' Bill Clinton Alleged Rape Victim Wants To Confront Hillary At Debate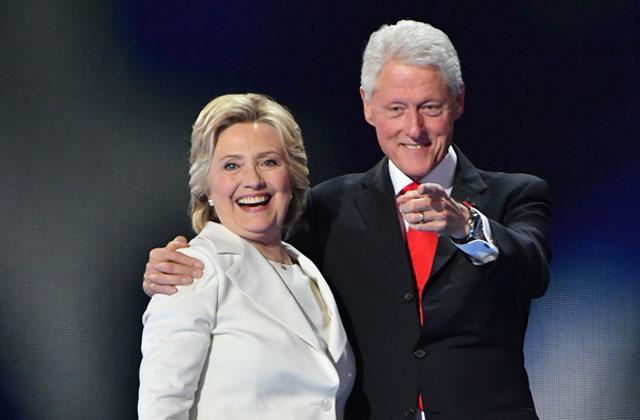 The woman who claims Bill Clinton raped her almost 40 years ago said she would gladly confront Hillary Clinton at the first presidential debate.
Juanita Broaddrick has been outspoken about the "horrible stain" Bill allegedly branded her with 38 years ago. The 73-year-old alleged that she was cornered and raped by the former president in a Little Rock hotel room in 1978.
"He acted like it was an everyday occurrence. He was not the least bit apologetic. It was just unreal," Broaddrick said of the incident.
Article continues below advertisement
Broaddrick later spoke to Hillary at a political rally and felt the presidential candidate threatened her by grabbing her arm.
Now, Broaddrick is speaking out again, telling the American Mirror she would gladly appear at Monday night's presidential debate to confront Hillary.
"Sure I would like to be at such an epic event just to look Hillary in the face," Broaddrick said.
After Donald Trump sparked the idea of bringing Bill's former mistress, Gennifer Flowers, to the event, Broaddrick said she would welcome the opportunity to join her.
What would Broaddrick say to Hillary? "Remember me? I'm the one your husband raped and you threatened. I'm still here telling the truth and you are a liar," she said.
Bill was 14 years away from the presidency when the alleged rape took place. He was serving as Arkansas Attorney General at the time, with ambitions of becoming governor, which he later fulfilled on his road to the White House.
Broaddrick's goal is "to remind everyone who supports Hillary that she covered up and attacked so many women her husband sexually abused and had affairs with," all for "power and money."
Article continues below advertisement
Though Cuban will be attending the debate, Flowers is unlikely to make an appearance, as Trump's running mate Mike Pence told Fox News that she "will not be there."
It's not likely Broaddrick will attend either, but she insisted that Hillary was anything but truthful. "She is not for women's rights when it comes to Bill Clinton's victims."
We pay for juicy info! Do you have a story for RadarOnline.com? Email us at tips@radaronline.com, or call us at (866) ON-RADAR (667-2327) any time, day or night.