Exclusive
Breaking News: LAPD Reviewing New Natalie Wood File — The Evidence EXPOSED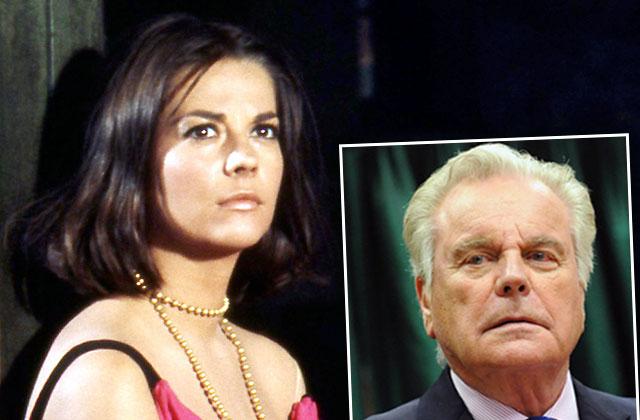 Cheating cad Robert Wagner should be arrested and charged with the killing of his screen queen wife, Natalie Wood, an investigative journalist claims!
That explosive claim is based on the work of top investigators as TWO new witnesses — questioned as part of a fresh law enforcement probe — have implicated the Hart to Hart hunk in Natalie's sinister Nov. 29, 1981, death off California's Catalina Island.
Article continues below advertisement
"Natalie was married to a jealous man, who ended up robbing her of life," after a brawl aboard their yacht, Splendour, claimed investigative journalist Marti Rulli, who worked with CCIRI.
In 2012, the ship's captain, Dennis Davern, visited the boat in Hawaii to recreate Natalie's final hour on the Thanksgiving weekend voyage with Wagner, and her Brainstorm co-star, Christopher Walken, for homicide detectives.
Article continues below advertisement
Davern showed investigators his vantage point on the yacht's bridge, and detailed how he witnessed Natalie's screaming match with Wagner on the rear deck — moments before she "disappeared."
Wood's bruised body was found floating in the sea hours later.
Davern has repeatedly told police Wagner accused the 43-year-old West Side Story beauty of sleeping with Walken.
The two new witnesses "confirm Davern's eyewitness account" of events on the tragic trip, claimed Rulli.
CCIRI has turned over its dossier on the 34-year-old cold case to the L.A. County Sheriff. Lawmen — who reopened their investigation into Wood's death in 2011 — are said to be "well aware" of CCIRI's findings about 86-year-old Wagner.
Officially, cops refused to publicly identify their new witnesses or reveal details of the testimony, but other sources close to the investigation have claimed "a bust is looming!"
Wagner has vehemently denied any wrongdoing, but has also refused to cooperate with homicide investigators.
"It all adds up," Rulli claims. The rage, the opportunity, and the motive — jealousy, cheating and Natalie's wealth. His silence screams GUILTY! Robert Wagner must be taken to police headquarters, held accountable, and face a grand jury!"