'Hot Mess!' Brad Pitt 'Relieved Himself' On Tarmac After Infamous Fight Flight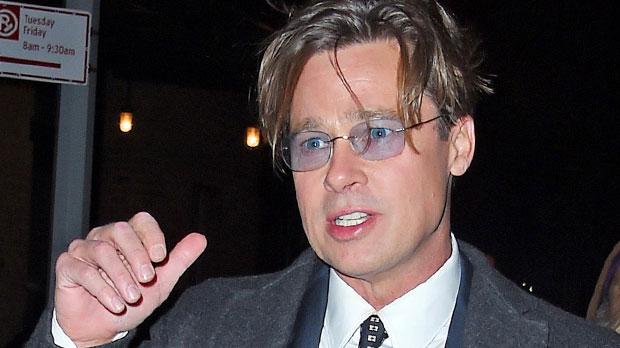 As RadarOnline.com readers know, Angelina Jolie filed for divorce from Brad Pitt following a potentially violent altercation on a flight last week.
And now, an eyewitness has come forward with shocking details about the actor's behavior upon landing in Minnesota with his family last Wednesday.
According to local MyTalk 107.1 radio hosts Bradley Traynor and Colleen Lindstrom, an International Falls airport employee told them exclusively that workers could hear "arguing" from the plane before the doors even opened.
Article continues below advertisement
"The arguing spilled out onto the tarmac," Traynor claimed on yesterday's show. "At which point, Brad Pitt relieved himself on the tarmac!"
"This is so bizarre. Clearly he was inebriated, under the influence. He was a hot mess!"
The unruly father of six, 52, then proceeded to hop into a fuel truck that clearly did not belong to him, Traynor insisted.
"He gets in and starts to drive, and…then ends up, according to our source, backing it up into another vehicle!"