Angelina Jolie Turning To Johnny Depp Amid Nasty Divorce From Brad Pitt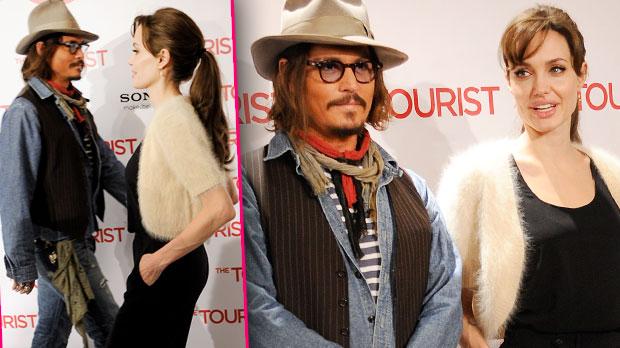 Amid her nasty divorce from Brad Pitt, Angelina Jolie is reportedly turning to an old friend for comfort.
According to The Sun, the actress has been in close contact with former Tourist costar Johnny Depp, who infamously went through his own horrific divorce from Amber Heard this year.
After "hitting it off" on the Venice set in 2010, "the two of them have stayed in touch ever since then, and spoke regularly during the storm that surrounded Johnny's break up with Amber," a source told the U.K. newspaper.
Article continues below advertisement
The mother of six, 41, is also taking legal guidance from her pal.
"Angelina hired Johnny's lawyer to represent her based on the advice that he has given her," the insider added.
The pair has become so close, insiders can allegedly see a future between them down the road.
"Her friends are now speculating about what could happen between them if she and Brad are not reconciled and their divorce goes through," the source said.