Going Too Far! Angelina Desperate To Track Brad Down Before Explosive Divorce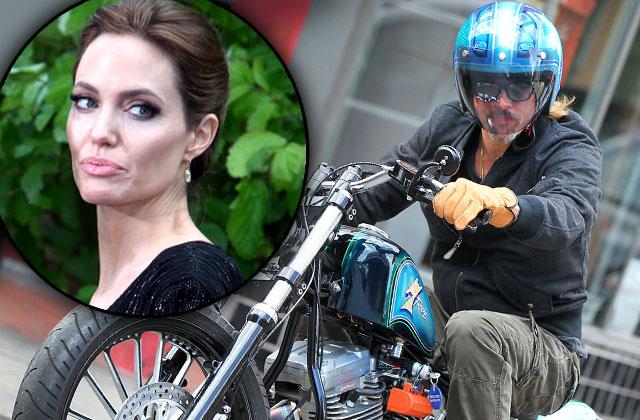 Angelina Jolie was so worried about Brad Pitt leaving her, she wanted to install a GPS-tracker on him, RadarOnline.com has learned!
A source revealed to The National ENQUIRER that she was concerned about "whether Brad's with another woman or lying dead in a ditch somewhere" when he took his motorcycles for joyrides, and "arranged for a private meeting with a GPS expert" to remedy her fears.
"She thinks she needs to keep a better handle on wandering Brad — because he roams around for hours without anyone knowing where he is," the insider explained.
Article continues below advertisement
But Pitt, 52, wasn't nearly as open to the idea — and refused to give in to 41-year-old Jolie's plan!
"They were fighting right in front of the guy!" the source said. "Brad made it clear that he was NOT going to let anybody put a tracking device on any of his vehicles!"
"Brad insisted his life is enough of an open book, and his one pleasure is to occasionally disappear into the night on one of his motorcycles," the insider continued. "He put his foot down and just said no!"