Zelda Williams Takes Social Media Break Before Two-Year Anniversary Of Robin's Death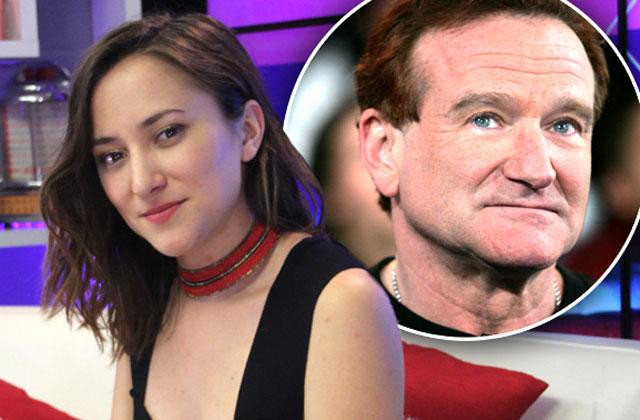 Facing a summer of sad milestones, Robin Williams' daughter Zelda told her Twitter followers that she'll "be taking another break off social media."
Thursday will mark the two-year anniversary of her father's tragic Aug. 11, 2014 suicide.
The 27-year-old explained her hiatus, telling fans: "So, it's that time of year again. I will be taking another break off social media. For those who always ask why, it's so people can memorialize Dad on the anniversary of his death however they wish without me having to feel bombarded by it, or pressured by the expectation put on myself or my family to publicity acknowledge or join in doing so."
Article continues below advertisement
"I will always be so grateful for all the love the world had and continues to have for dad, but for obvious reasons, it's sometimes harder to be the sort of surviving public vessel for receiving those sentiments, and one often expected to somehow flawlessly express them back," she added. "Thus, I'll be excusing myself for a bit. Hearts just need little breaks sometimes!"