Take That! Meghan Defends 'Distant' Hubby After Missing Daughter's Conception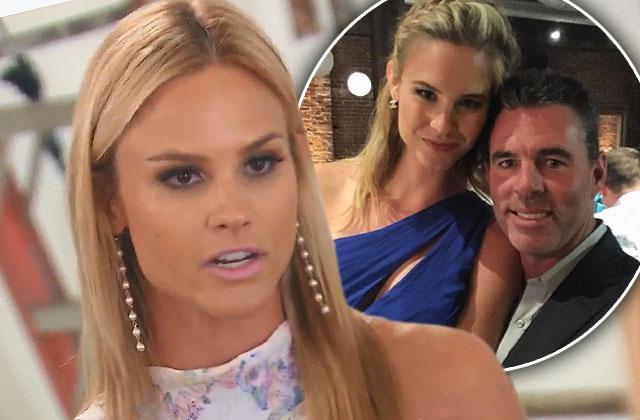 Meghan King Edmonds put down her husband Jim in the past, but now that they're months away from becoming parents, she's finally taking his side!
"My FaceTime with Jimmy was really special because even though he wasn't able to be there in person, I'm glad he was able to be included in the moment," she wrote in her Bravotv.com blog.
"I loved getting preggers!" she added. "It was one of my happiest days so far! I was so grateful that my mom was there with me. How many people get to say that their mom was there when they got pregnant?"
Article continues below advertisement
Meghan, 31, also revealed that seeing her costars Shannon and David Beador's vow renewal gave her hope for her own marriage.
"I think it takes a lot of guts to see everyone being so candid about their marriages," she said. "And I think these ladies show that with some work and effort, you can make any marriage work."
"Watching Shannon and David renew their vows after everything they've been through the last couple years proves that it's possible," she noted, neglecting to mention her own issues with Jim, 46.
MORE ON:
Meghan King Edmonds