Exclusive
Desperate For Attention! Meghan Edmonds Posts Graphic IVF Photo Amid Marriage Trouble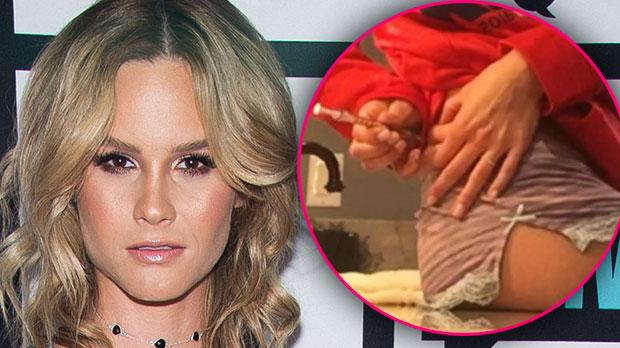 Meghan King Edmonds is still seeking Jim Edmonds' attention in the midst of their marital problems!
The 31-year-old posted a graphic photo of her during her IVF treatment, and true to form, her 46-year-old husband was missing from the shot!
MORE ON:
Meghan King Edmonds
Article continues below advertisement
"Meghan is all about Meghan," a source told RadarOnline.com exclusively.
"She doesn't care who she hurts, she doesn't care if she gets positive or negative publicity, she likes the attention," the source explained. "And it doesn't phase her if she's hurting someone, if she is getting negative comments about stuff - she doesn't care as long as it's about her. She loves it, so she just likes the attention. She's obsessive about the IVF because that's a way for her to get attention."
"She wants the attention and he Jim's not giving it to her," the source concluded.
Do you think Jim and Meghan are headed towards a split? Tell us in the comments!