Simone Biles' Biological Mom Slams The Family For Exposing Dark, Drug-Fueled Past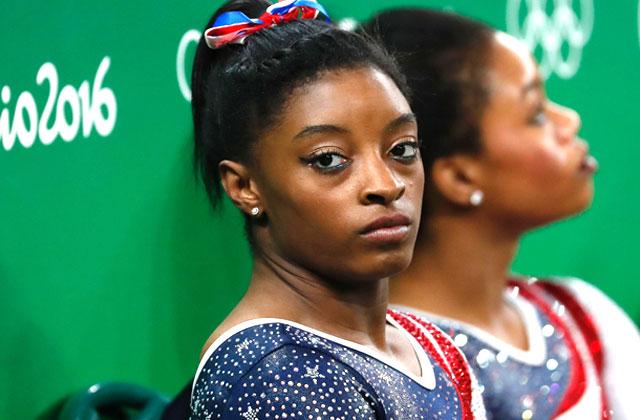 Simone Biles' biological mother fought back against the U.S. gymnast's grandparents this week for revealing her troubled past on TV, telling her side of the story in a new scathing video.
As RadarOnline.com exclusively reported, Shanon Biles, struggled with drugs and alcohol, and subsequently signed away parental rights to 19-year-old Simone and her little sister, Adria, in 2000. Maternal grandparents Ron and Nellie promptly adopted the young sisters, then just 3 years and a newborn, and have cared for them ever since.
Article continues below advertisement
Shanon has been arrested at least 20 times over the past 20 years — once when she was pregnant with Simone — for crimes including assault, theft, disorderly conduct, driving under the influence and drug paraphernalia possession.
But now, the 44-year-old claims she's been sober for nine years, finding her father Ron's recent interview with NBC on her dark past utterly offensive.
"I feel like they're defaming my character," Shanon seethed in her video message. "I was struggling back then but I've gotten better. . .He didn't have to be so harsh about it. He could've been a little bit more classy with it. He didn't have to put me under the bus."
Shanon claimed that she speaks to Simone "maybe every three months," and the pair has been on vacation together a few times in the past.
"Life goes on, and that's my past," she added. "That's what it should be left at — the past."
Simone's mother also wished her daughter good luck in the Olympics this year, saying: "I just want to say I love you, Simone. I'm so proud of you! Go Team USA and I'll talk to you and see you when I can!"