Exclusive
Inside Renée Zellweger's Heartbreaking Suicide Secret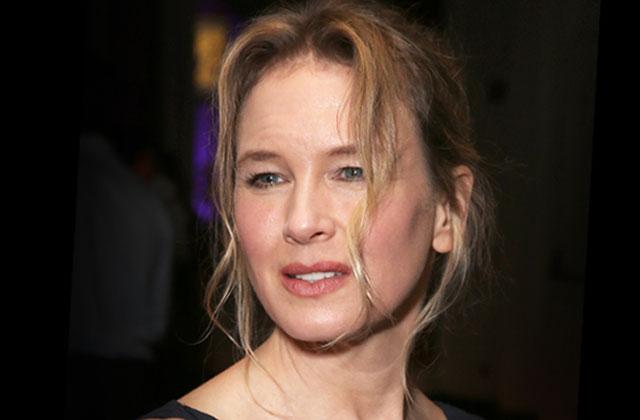 RadarOnline.com has exclusively learned that barely recognizable actress Renée Zellweger has been hiding a tragic heartbreaking suicide secret for the past 20 years. Back in 1995, her ex-boyfriend of five years, rocker Sims Ellison, blew his face off with a shotgun, leaving her devastated.
"Renée has acknowledged that Sims was her big love," his mother, Bonnie Ellison, exclusively told RadarOnline.com.
Article continues below advertisement
"They were deeply in love. Renée says she still has an incredibly fond place in her heart for Sims."
Zellweger and Ellison dated for five years in the early 1990s when he was the front man for the rising Texas rock band Pariah and she was just starting out as an actress.
The Jerry Maguire star broke up with Ellison two years before he died, and delivered a moving eulogy at the 27-year-old's funeral.
Afterward, a shattered Renée drifted from one high-profile relationship to another, dating her Me, Myself & Irene co-star Jim Carrey, actor Bradley Cooper and musician Jack White.
Article continues below advertisement
"When people have suffered tragic losses in love affairs, it's not unusual for them to look for major changes in their lives," said relationship guru Dr. Gilda Carle. "In Hollywood, where everyone is judged on their appearance, many women look to alter their looks in an effort to bury deep pain."
But Zellweger — whose new movie, Bridget Jones's Baby, opens Sept. 16 — recently went public to deny she'd gone under the knife.
"Not that it's anyone's business, but I did not make a decision to alter my face and have surgery on my eyes," she wrote on an Internet blog.
The Chicago star reunited with her late lover's mother at a wedding in San Antonio last year, and Bonnie was sympathetic to Zellweger's need to change with the times.
"I don't think there's a single woman in the world who hasn't wished they looked different, no matter who it is," Bonnie said. "If she did do it, I'm not surprised."
Todd Wolfson, a good friend and Austin-based photographer, added: "Renée is still an amazing person. I read about all that s**t people were writing about her face a few years ago, and I was like, she may look different, but she still looks amazing to me!"