Exclusive
PETA Bashes Maci Bookout's 'Cruel' Ex Ryan Edwards For Shooting Cats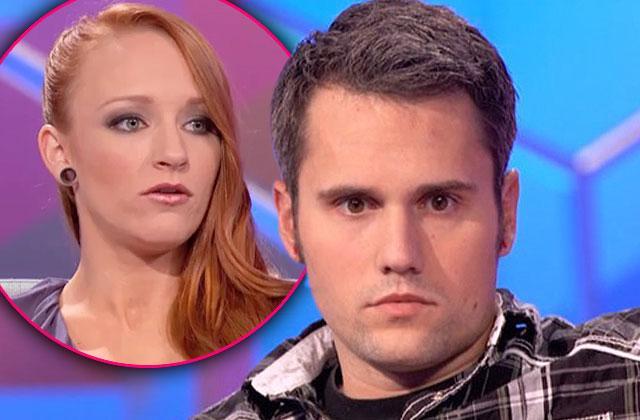 After Ryan Edwards defended his decision to shoot feral cats on his property, a rep for PETA exclusively told RadarOnline how Maci Bookout's baby daddy has no excuse for "harassing" any felines.
"It's cruel and illegal to shoot at cats, whether they're abandoned ferals or someone's beloved companions," the animal rights organization told Radar. "It's impossible to spot the difference through the crosshairs of a gun."
Article continues below advertisement
The Teen Mom OG star came under fire when he wrote on Instagram how he has been "putting them down with the ol' air rifle #deadcats." He even posted disturbing images of a young woman holding a dead cat and the weapon he is using to scare off the felines.
"I'm not killing people pets," he told Radar. "Feral cats, and just like a raccoon or possum, I have to get them off my property. People act like I'm shooting them with a rifle. It's a damn BB gun that just scares them off. They're wild animals that destroy things. It's not against the law to manage your property. People should know what they're talking about before they talk."
But Peta didn't buy his explanation, as they believe the father of Bentley, 7, is disturbed!
"Authorities must investigate without delay whether this washed-up 'teen dad' is killing, wounding, or harassing any cats," the rep said. "PETA warns that even if this pathetic cry for attention proves to be based on sick lies, this man clearly needs a psychological evaluation."
Whose side are you on? Tell us in the comments below. The season premiere of Teen Mom OG airs Monday, August 22 at 9/8c on MTV.