Tragic New Details In Toddler Lane Graves' Death At Disney World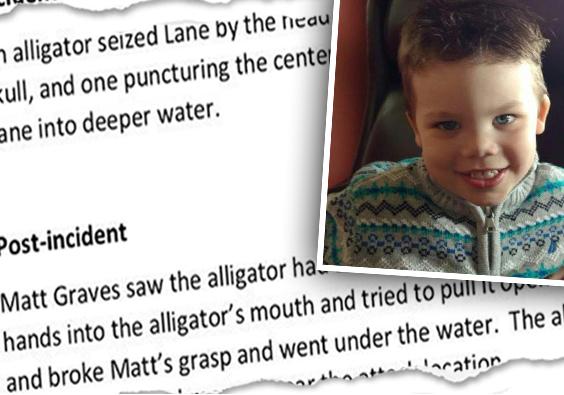 A new incident analysis into the death of Lane Graves at Disney World in Florida reveals the tragic last moments of the little boy before he was attacked by an alligator.
According to the report, the Graves family was enjoying "movie time" at the Disney Grand Floridian Resort on June 14.
"Two-year-old Lane Graves was building sand castles," reads the report. "He was using a bucket to get water from the Seven Seas Lagoon and pouring it on the sand."
Article continues below advertisement
The analysis reveals Graves "was in the water not more than ankle deep" and his dad, Matt Graves, "was with him a few feet away."
"Lane bent down with the bucket to retrieve water" and "an alligator seized Lane by the head and neck, one tooth puncturing the top of his skull, and one puncturing the center of the neck," reveals the disturbing description of the deadly attack. "The alligator began dragging Lane into deeper water."