Natalee Holloway's Mom 11 Years After Disappearance: 'Justice Has Not Been Served'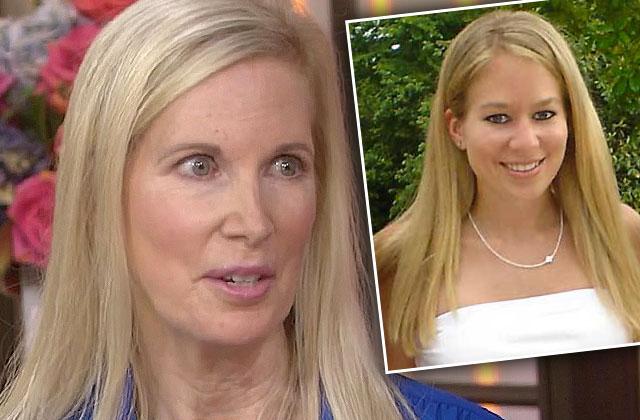 It's been 11 years since Natalee Holloway disappeared on a trip to Aruba, but her mother is still searching for answers on the teen's untimely death.
As RadarOnline.com readers know, in May 2005, Holloway went missing on a trip with friends after graduating from an Alabama high school. The case remains unsolved.
On Monday's segment of the TODAY show, mother Beth Holloway sat down to discuss her daughter's disappearance 11 years later.
Article continues below advertisement
"You're never over feeling the loss of your loved one,'' Holloway revealed to interviewer Joe Fryer.
Meanwhile, Joran van der Sloot, the Dutch native Natalee was last seen with in Aruba, is currently serving a 28-year prison sentence in Peru for the murder of student Stephany Flores in 2010, which occurred on the five-year anniversary of Holloway's case.
"Justice is being served for Stephany Flores, thank God, and he is in prison in Peru," Holloway said on the matter, adding, "But justice has not been served for Natalee."
MORE ON:
Joran Van der Sloot
"That would be justice to me, to see him serve prison time in the United States. That would be justice for Natalee," she added poignantly.
Though van der Sloot has admitted to Holloway's murder on camera several times, Beth remains suspicious of his motives, chalking the confessions up as "publicity stunts."
Van der Sloot, now 29, has never been officially charged with Holloway's disappearance.
"I have my answer as to what happened to Natalee, and he's sitting in a prison in Peru,'' Beth concluded of the mysterious case.
Despite having to wait for van der Sloot's sentence in Peru to end, likely in 2038, the motivational speaker and ranch owner shared that she's looking forward to when he can be tried in the United States for Natalee's disappearance.
"No, it's not gonna be hard,'' Beth said of Joran. "I take great comfort. I left him in a prison in Peru, so I feel good about that."