Celebrities Who Were Viciously Murdered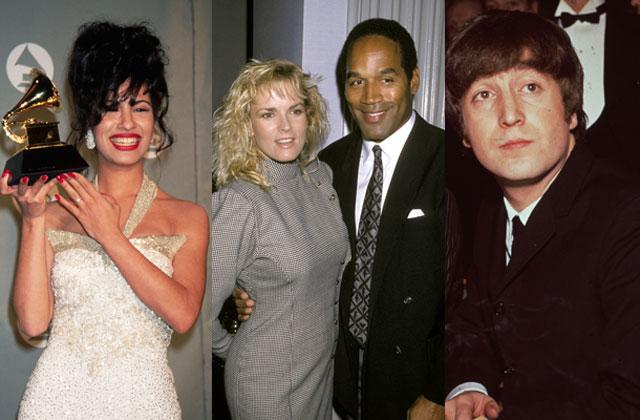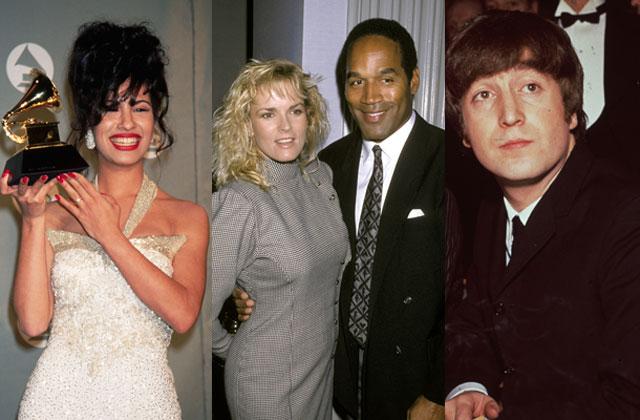 From the gruesome slaying of actress Sharon Tate to the horrifying killing of John Lennon, check out celebrities who are best known for the vicious murders that continue to rock Hollywood years after they were slaughtered.
Article continues below advertisement
Sharon Tate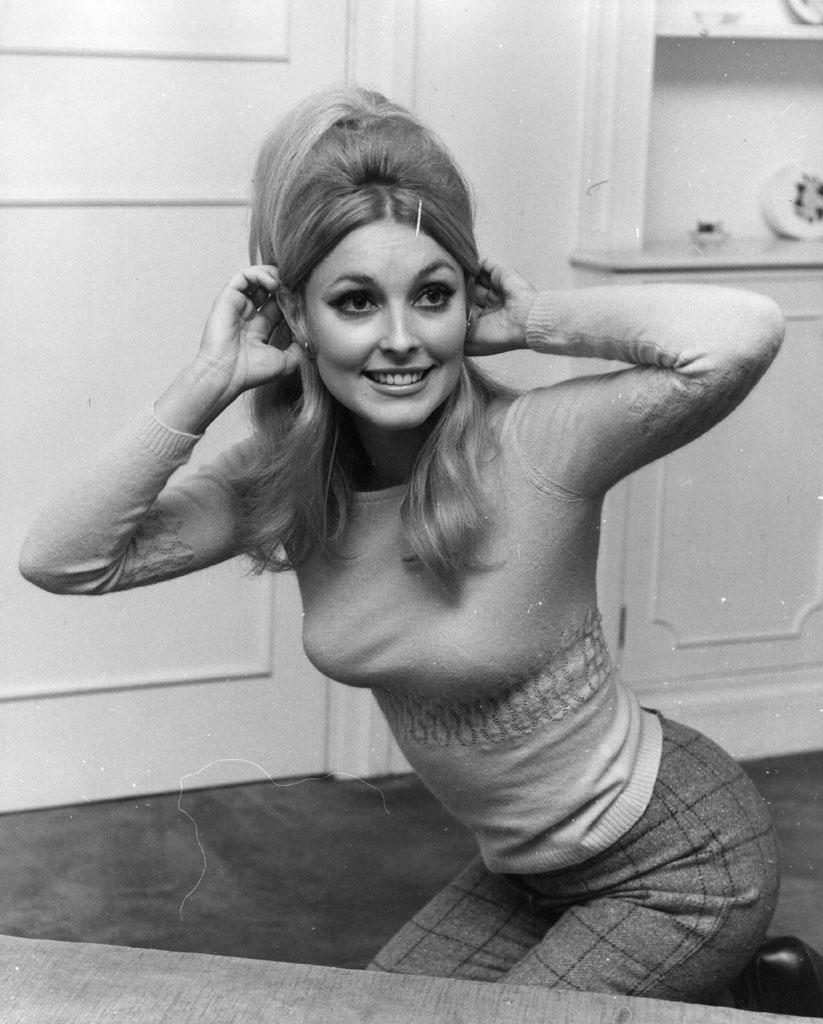 The followers of Charles Manson murdered actress Sharon Tate, who was stabbed to death along with four others in 1969. The actress, who was married to film director Roman Polanski, was almost 9 months pregnant at the time of the killing.
Lennon's Luncheon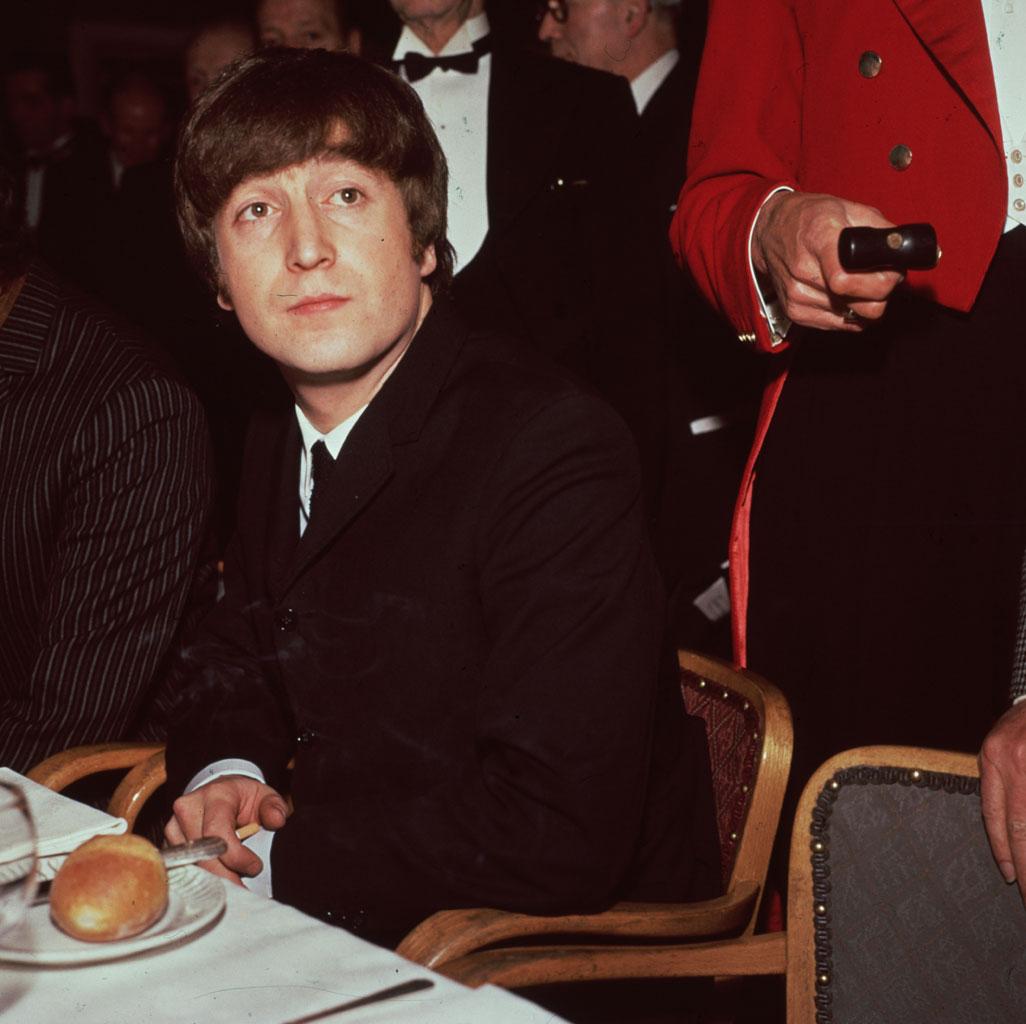 When John Lennon and his wife Yoko Ono returned to The Dakota apartment building in New York City, Mark Chapman shot the Beatles star four times in his back and shoulder. Chapman, who is currently serving a life sentence, received an autograph from the musician hours before the grisly attack.
Article continues below advertisement
Fight Against Paralysis Benefit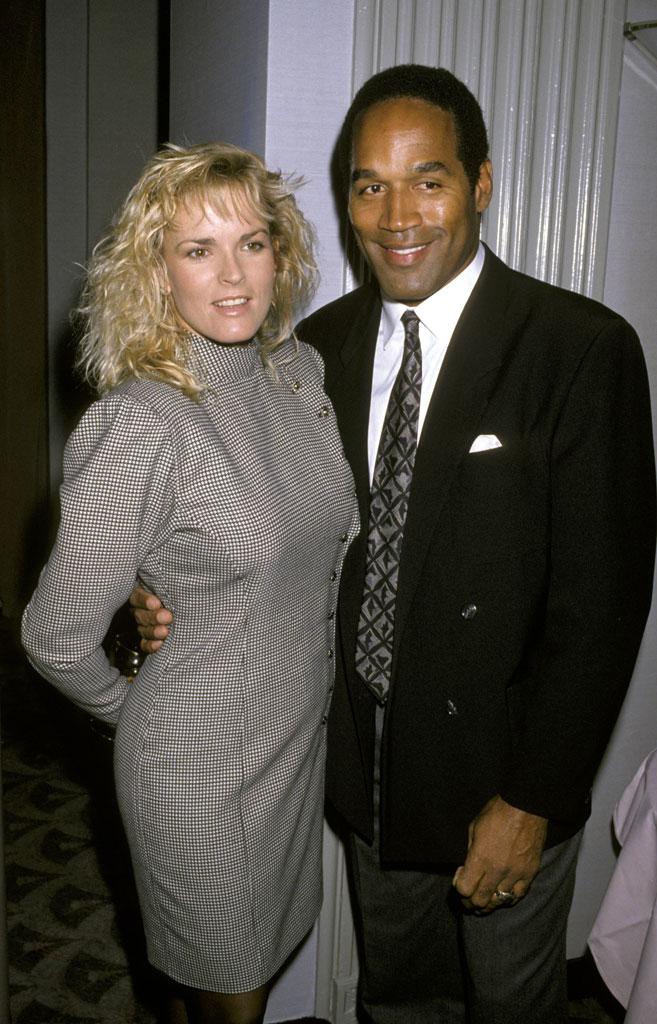 Football player O.J. Simpson and Kris Jenner's BFF Nicole Brown Simpson was brutally murdered along with her friend Ron Goldman in 1994. The ex-wife of the superstar athlete was found dead with multiple stab wounds to the head and neck. Although Simpson was acquitted of the murder, he was sentenced to 33 years in prison for armed robbery.
Article continues below advertisement
Strolling Soul Singer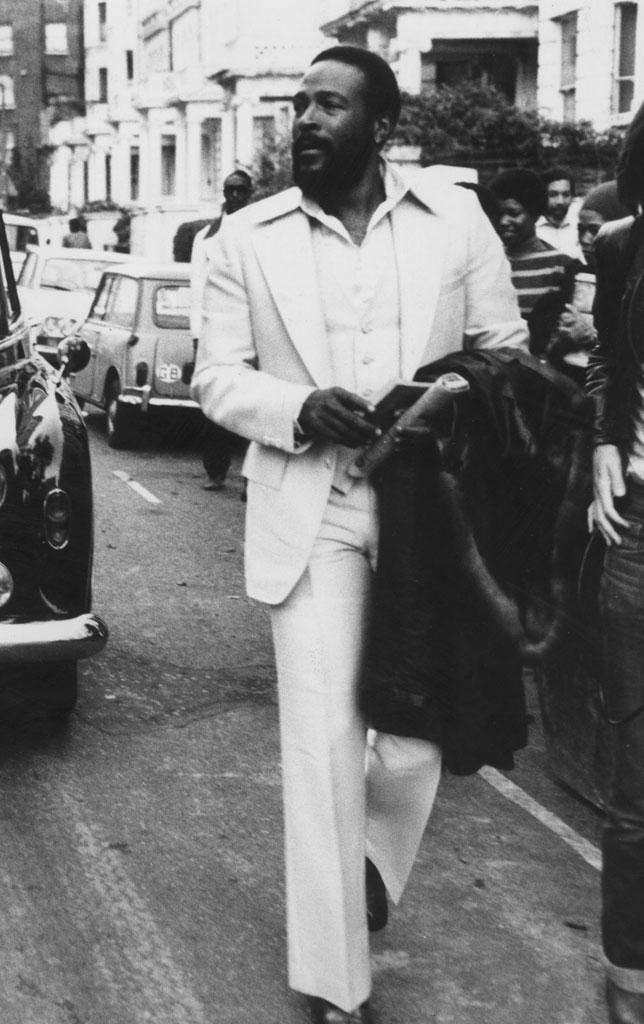 Music legend Marvin Gaye was shot dead by his father in 1984. The singer and Marvin Gaye Sr. got into a physical altercation moments before the shooting. That's when Gaye Sr. shot his son in the chest. Gaye Sr. was sentenced to a six-year suspended sentence for manslaughter.
Article continues below advertisement
Selena Holding Grammy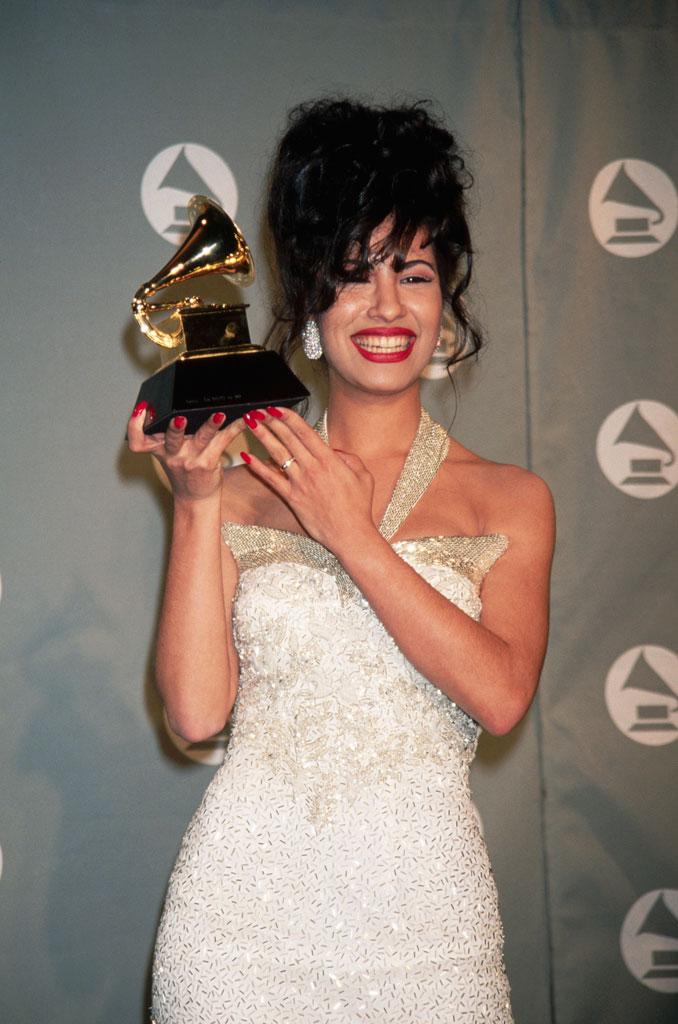 Selena Quintanilla's life was cut short at the young age of 23 in 1995. Yolanda Saldivar, the founder of the Selena fan club, shot the Latin singer in the back when she was busted for embezzling money from the songstress' San Antonio boutique. Saldivar was sentenced to life in prison.
Article continues below advertisement
Tupac Shakur Performance At The Palladium NYC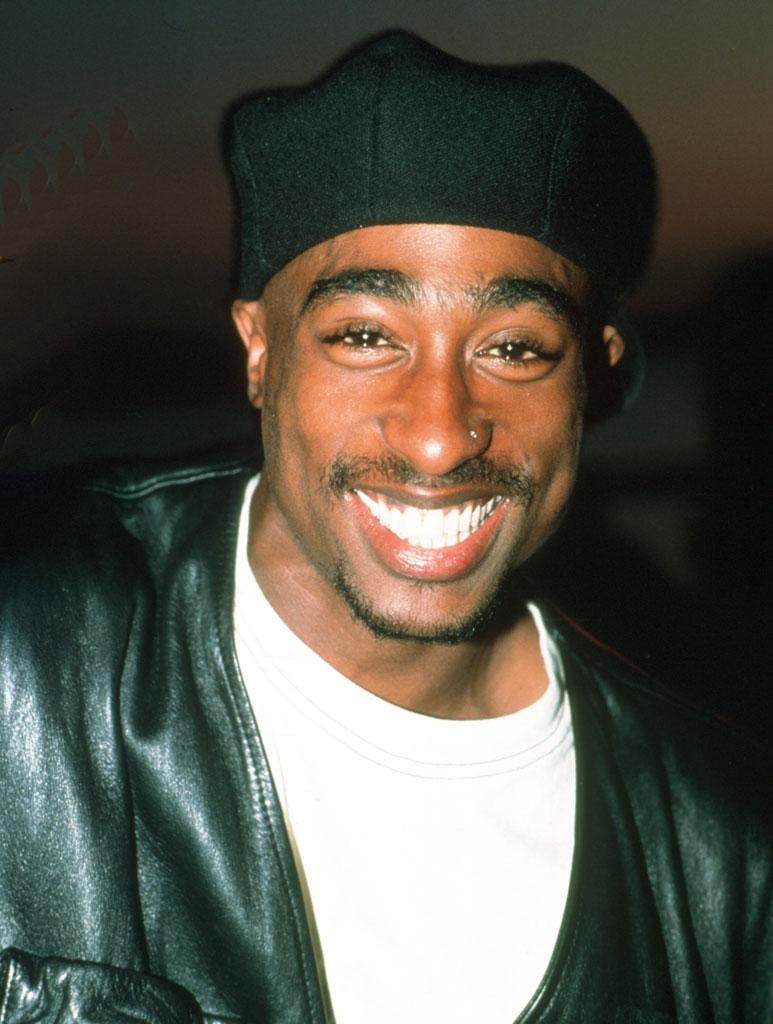 Tupac Shakur was shot and killed during a drive-by shooting after leaving a boxing match in 1996. With Suge Knight behind the wheel, the rapper was sitting in the passenger's seat when a car pulled up next to them and shot four times with one of the bullets hitting his chest. Although the murderer was never found, many believe it to be Notorious B.I.G. or a member of his entourage.
Article continues below advertisement
1995 Billboard Music Awards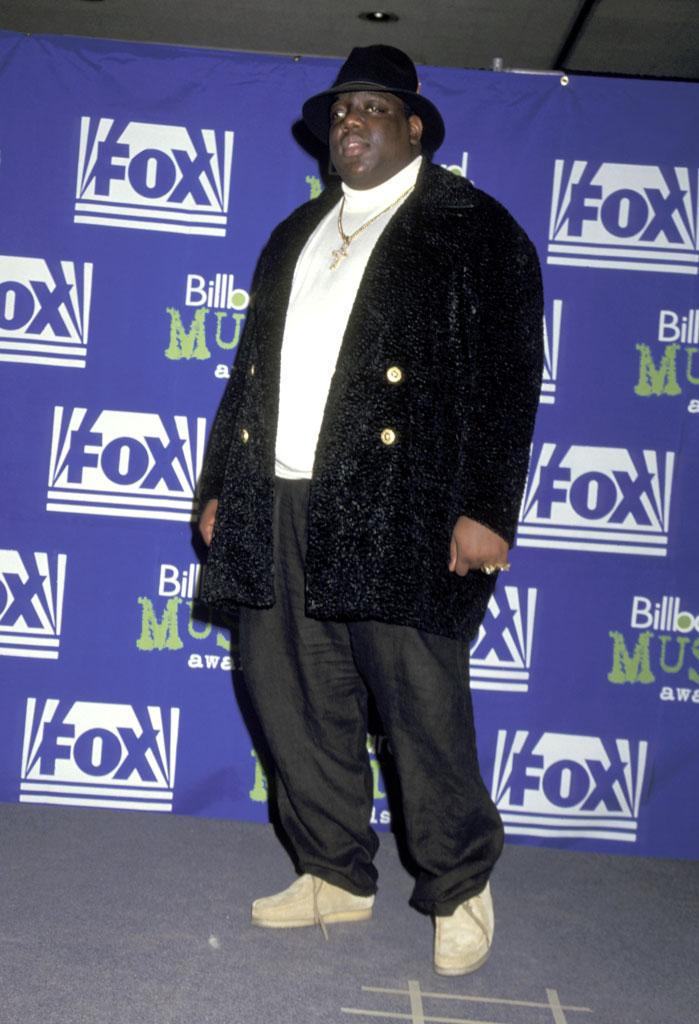 MORE ON:
Nicole Brown Simpson
But Biggie Smalls would meet an eerily similar fate six months later. While leaving a Soul Train Music Awards after-party, he was shot in the chest four times by a car that pulled up next to him while at a red light. No one was arrested for the murder, but many suspect it could have been retaliation for the Shakur shooting.
Article continues below advertisement
Gianni And Donatella Versace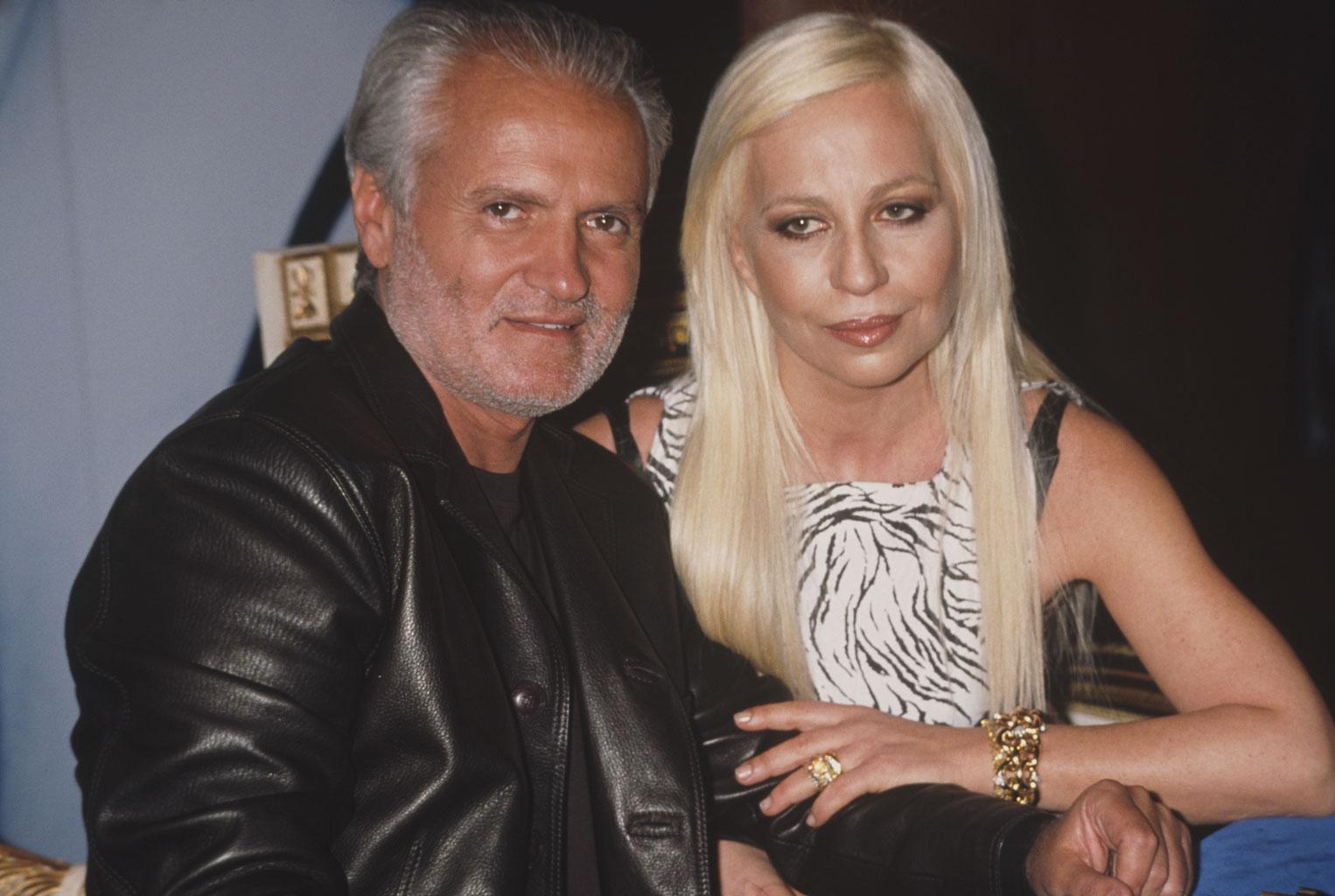 The fashion world mourned Gianni Versace when he was shot twice in the head outside of his mansion in 1997. Andrew Cunanan committed suicide before police arrested him for the murder.
Article continues below advertisement
American Actress Rebecca Schaeffer On Set Of 'My Sister Sam'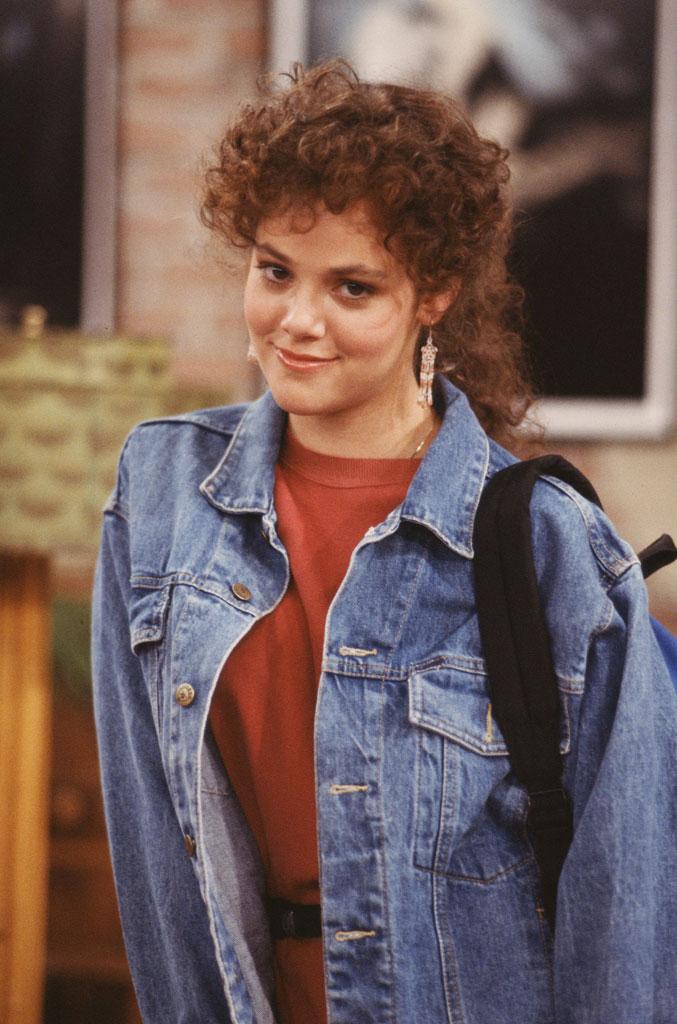 Robert John Bardo's obsession with actress Rebecca Schaeffer turned deadly when he shot her outside her home in 1989. Schaeffer opened her door twice for the deranged super fan. The second time, Bardo shot and killed her with a gunshot wound to the chest. He received a life sentence for the crime.
Article continues below advertisement
Run DMC Tougher Than Leather Party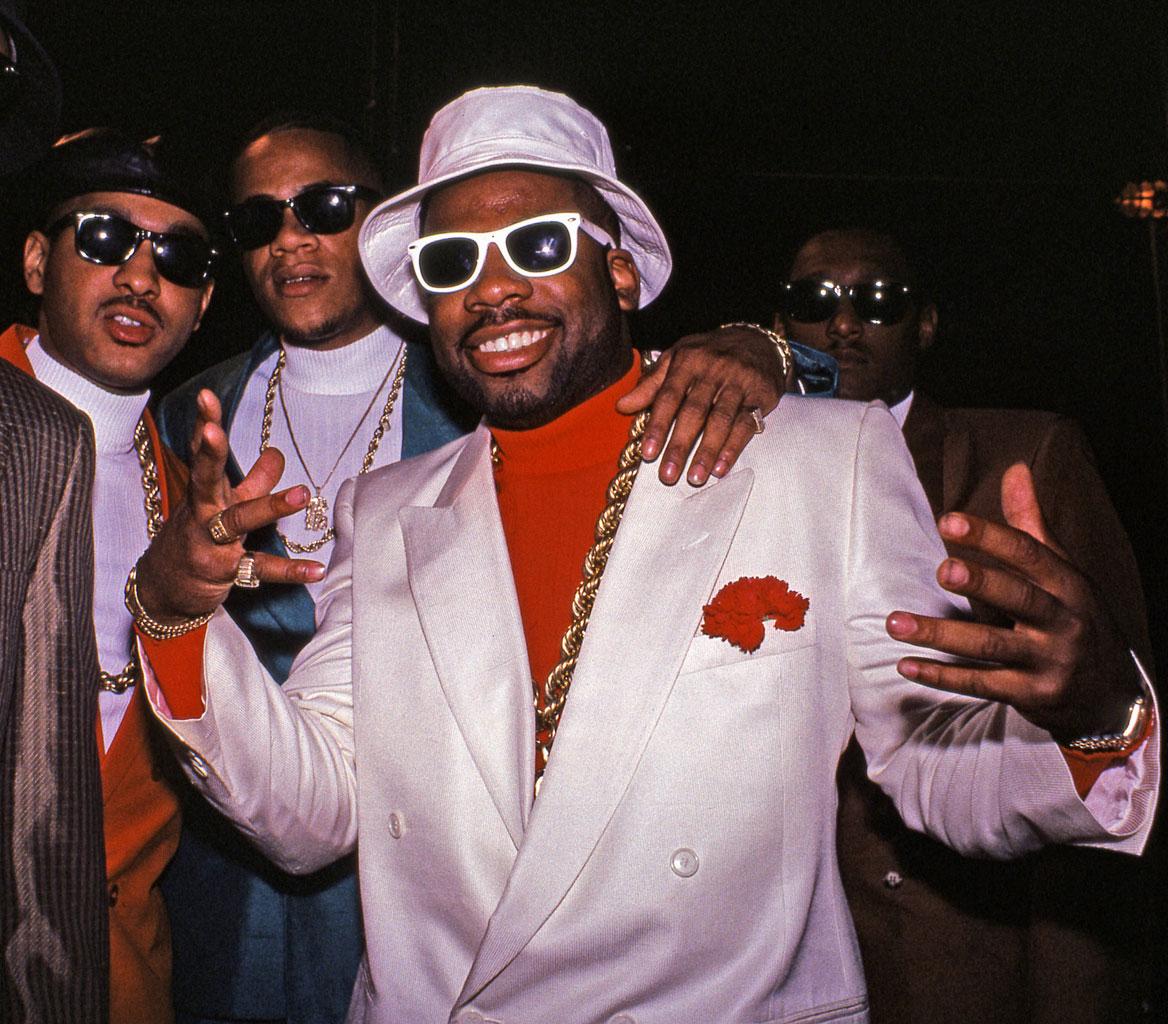 DJ Jam Master Jay was murdered while in this Queens recording studio in 2002. The legendary DJ was fatally shot in the back of the head. No one has been arrested for the crime despite multiple witnesses being in the studio at the time of the attack.
Article continues below advertisement
WET Presents A Reading Of "Waitress"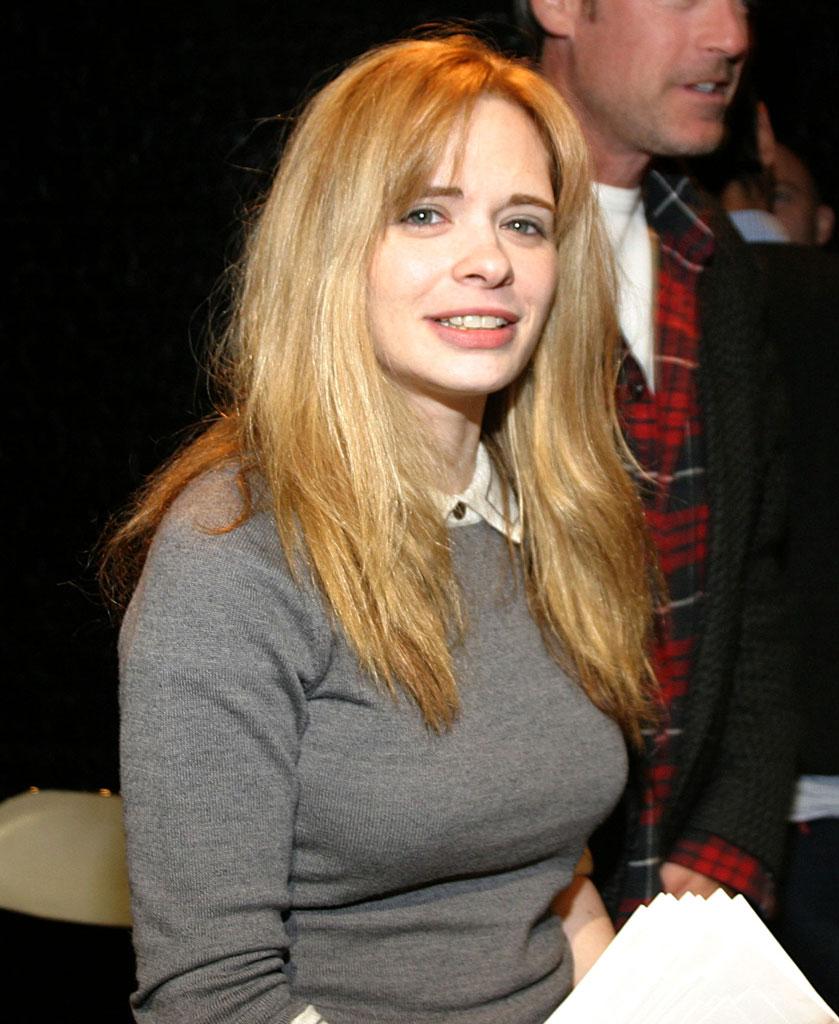 Filmmaker Adrienne Shelly was found hanging from her shower curtain in 2006. Although the death was initially thought to be a suicide, police arrested Diego Pillco for the murder. He confessed to strangling Shelly when she found him stealing from her purse in her New York City apartment.
Article continues below advertisement
Phil Hartman stock photo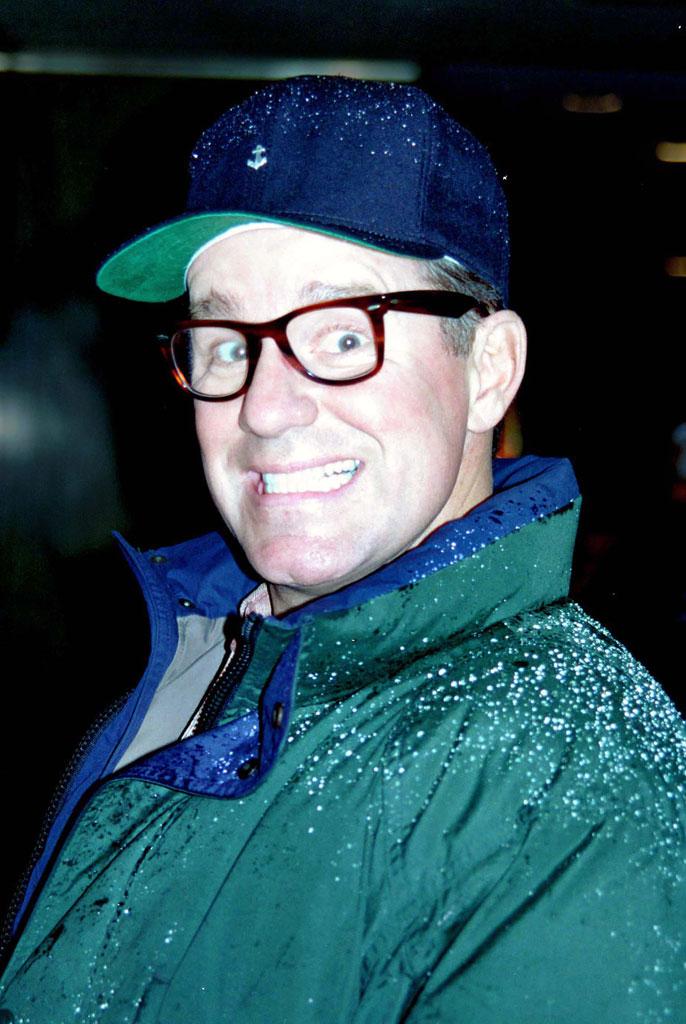 Funnyman Phil Hartman stopped laughing when his wife Brynn Omdahl had a deadly cocktail of Zoloft, cocktails and beer that would force her to murder her husband. The Saturday Night Live star was shot three times with his wife at the end of the gun. Soon after, Omdahl took her own life.
Article continues below advertisement
Sal Mineo in 1967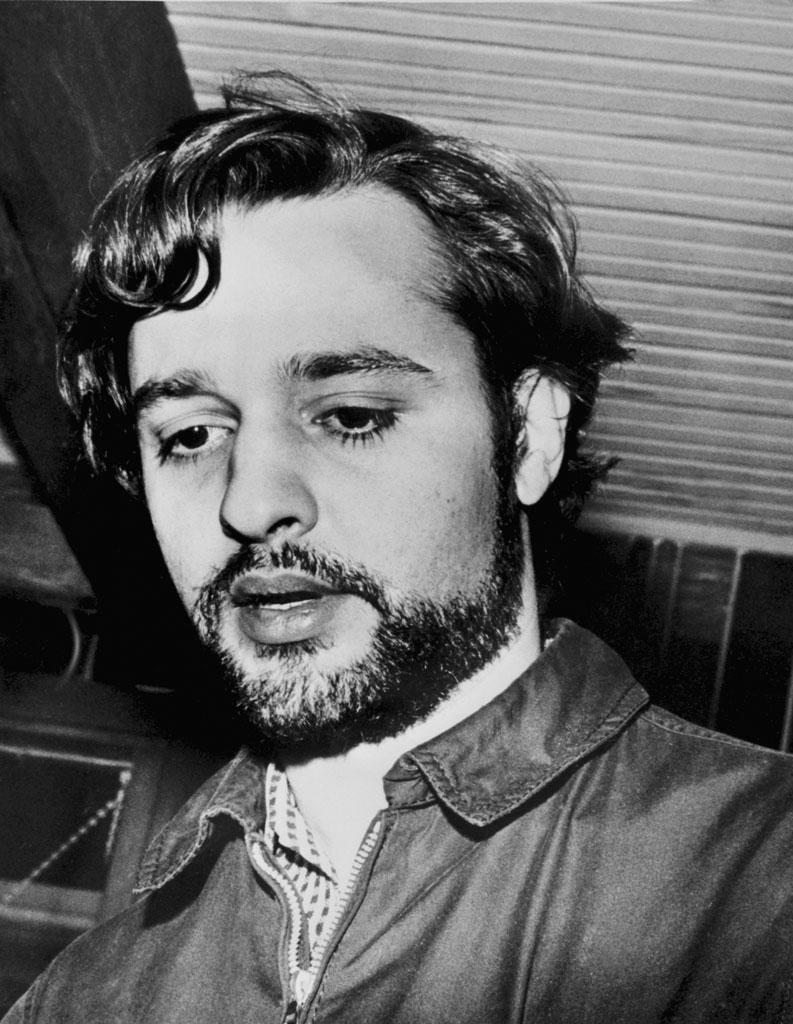 Bob Crane's killer has yet to be brought to justice. The Hogan's Heroes actor was beaten to death in his apartment in 1978.
Article continues below advertisement
Portrait of Bob Crane Smiling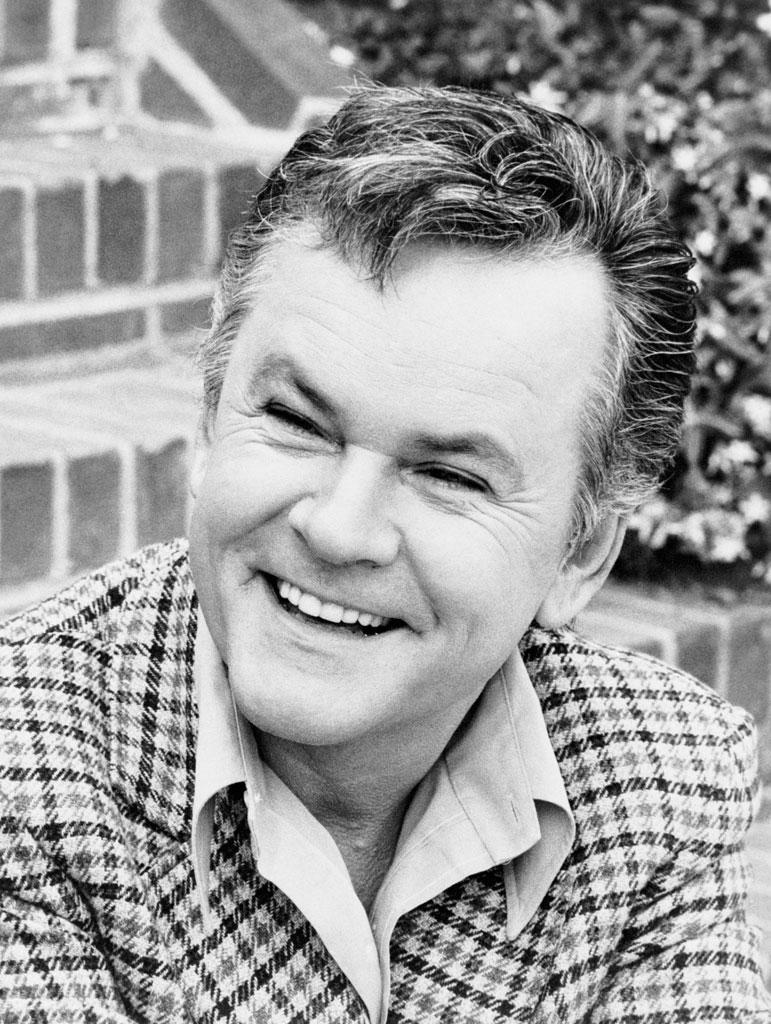 Actor Sal Mineo was stabbed in the chest outside of his apartment in 1976. After a years-long search, pizza deliveryman Lionel Williams was arrested for the murder.