Kris Jenner Reveals Guilt Over Friend Nicole Brown Simpson's Murder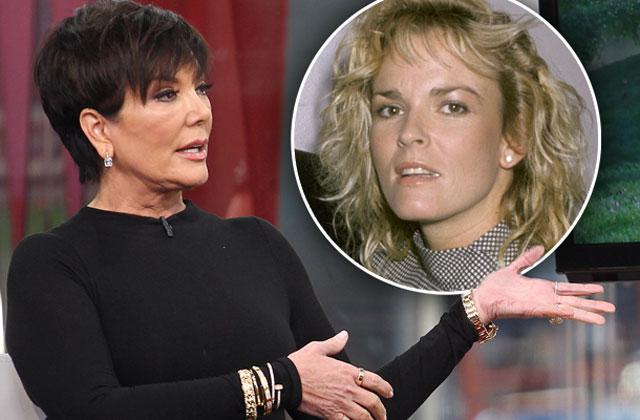 It's been 22 years since Nicole Brown Simpson was brutally murdered outside of her Brentwood, Calif. home, and close friend Kris Jenner still feels heartbroken over the tragic loss.
During an interview on the Ellen DeGeneres Show, the 60-year-old confessed that news of the murder "really surprised and shocked" Nicole's friends at the time, who were all unaware of ex-husband O.J. Simpson's violent episodes behind closed doors.
Article continues below advertisement
"We felt like we really failed her as a friend," the Keeping Up With the Kardashians star told Ellen. "You know, you go through this and you discover things about somebody, and it was horrible."
"She and I were supposed to have lunch the day after she was murdered," she recalled. "She said she wanted to show me some things and talk about what was in her safe. So now, unfortunately, it all makes sense. That's probably what she wanted to reveal to me that next day, which broke my heart because I will always feel horrible that I didn't pay enough attention."
Kris also revealed that she had been close friends with O.J. himself. "I had known O.J. since I was 17 years old. When I met my ex-husband Robert Kardashian I met O.J., so that was a very long time ago. He was like a big brother to me," she said.
Of course, O.J. was famously found "not guilty" of the crime in 1995, though evidence at the scene of the crime pointed back to the retired NFL star. However, he is currently serving 33-year sentence in Nevada for armed robbery, kidnapping and several other felonies.
Later on the show, Kris dished on her most recent family burden: Kanye West and his Twitter rants.
As Radar previously reported, the Kardashian "momager" joked that she should "ground" the rapper for his controversial commentary online, especially when it comes to his debt claims.
"Sometimes I feel like what he's really trying to say about being $53 million in debt is that's what he's done to spend on his clothing line over the last 15 or 20 years," Kris explained. "But it comes out not exactly the right way and then people get it misconstrued...it's complicated."