Natalee Holloway's Dad Tells Joran Van Der Sloot To 'Rot' In Hell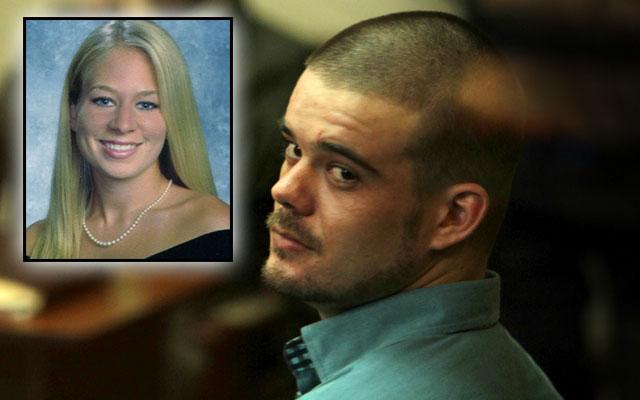 Natalee Holloway's father has run out of patience with evil killer Joran van der Sloot, the demented Dutchman who is believed to be responsible for his then 18-year-old daughter's 2005 disappearance in Aruba.
Joran, serving 28 years in a hellhole Peruvian prison for the murder of another young woman, is again trying to weasel his way out of South America by promising to reveal the truth about what happened to the gorgeous blonde.
Article continues below advertisement
"He could sit down there and rot in the prison system he's in now," Dave Holloway exclusively told RadarOnline.com about van der Sloot's latest sick offer.
"I do know the Peruvian prison system he's in now is pretty harsh and obviously he's trying to get to Aruba or somewhere else," said Holloway, "and I don't think that's is going to happen."
"He's played that game too many times!" added the distraught dad.
Holloway revealed van der Sloot scammed $25,000 out of his ex-wife during a failed sting operation that forced him to flee to Peru, where he murdered 21-year-old Stephany Flores in a cocaine-fueled paranoid rage in 2010.
Holloway thinks Flores' father would put a stop to any attempt by the smooth-talking scam artist to leave the third-world prison system.
Tragically, Holloway admitted he doesn't hold out any hope that the fiend will ever reveal the truth about Natalee. As exclusively reported, van der Sloot admitted to the crime in a hidden video shot by Radar, and he revealed that's he's written an auto-biographical book that divulges all the details.
Article continues below advertisement
However, Holloway recalled poring through a similar book 28-year-old van der Sloot wrote in Dutch shortly after Natalee disappeared. "There was no information in that book that helped us find our daughter," he said.
Years ago, Holloway wanted to come face to face with van der Sloot, but after all this time he's no longer interested in a confrontation. "I'd be wasting my money and time trying to see him," he told Radar.
Holloway, who has two daughters, ages 17 and 13, from another relationship, said he's much more "over-protective than the average parent."
And he continues to thinks about Natalee daily.
"We have accepted it and have tried to move on," he explained. "You still think about it everyday. It doesn't go away and you just have to deal with it. There is not a day that goes by that I don't think about my daughter. "