CRIME SCENE PHOTOS: The Search For Natalee Holloway - See Where A Jawbone Was Found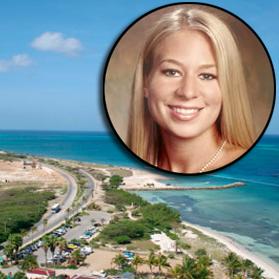 The jaw bone which Dutch forensic experts believe could be from missing Alabama teenager Natalee Holloway was found not far from the swamp where accused killer Joran van der Sloot has pinpointed her grave.
CRIME SCENE PHOTOS: The Search For Natalee Holloway
Natalee's father Dave Holloway and his team of top private investigators obtained a secret map showing the location where Van der Sloot says he buried the body of the blonde beauty.
Article continues below advertisement
Tourists found the piece of bone on a beach November 12, and turned in to the front desk of the Phoenix Hotel.
If the bone turns out to be from Holloway, it would be the first concrete evidence of her death, as her body has never been found. It could be a crucial piece of evidence needed to finally convict the Dutchman, 22, of her brutal murder.
Van der Sloot - who remains in jail in Peru in connection with the murder of Stephany Flores on May 30 - has told several people he was involved in Holloway's disappearance, only to later retract his confessions.
VIDEO: Natalee Holloway's Mother Tells Joran van der Sloot There's No Hate In Her Soul
Among his explanations, van der Sloot has claimed that Holloway accidentally fell from a balcony.
He also told an undercover reporter that she died unexpectedly while they were kissing and he dumped her body in the ocean.
Texas Equusearch -- a sophisticated search and recovery firm -- claimed it had Joran's chilling hard-drawn map, that reveals Natalee's body was dumped at the Bubali Bird Sanctuary, behind the hotel where she had been staying.
Article continues below advertisement
"It is large, marshy and overgrown with high weeds," Texas Equusearch director Tim Miller has said.
"The map is new evidence in the Natalee Holloway case - and we have to pursue it."
It has emerged the bone belonged to a young woman, according to an Arubian prosecutor and DNA tests and dental records will be now used to determine if the remains are in fact Holloway's.
RELATED STORIES: