Exclusive
Deathbed Confession! Jacko Doc Reveals What Tragic Singer Revealed About His Addiction Hell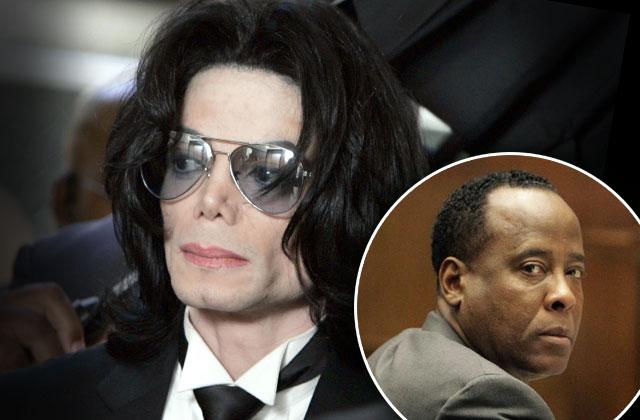 Michael Jackson died in 2009, but now Dr. Conrad Murray is coming forward with some of the singer's last startling stories to RadarOnline.com exclusively!
In his book, This Is It!, Murray insisted that he had no idea that Jackson was abusing drugs — or even had a history of substance abuse.
Yet, he detailed in his book that "if he had known he was an opiate addict, it would have fundamentally changed his medical treatment."
Article continues below advertisement
He revealed to RadarOnline.com that his staff told him he was "living under a rock" for not knowing such vital information, but that he didn't see a need to research his main patient.
"I do not Google my patients," he affirmed. "I don't care for it."
He insisted to RadarOnline.com that Jackson "never told him anything about it" and was successfully able to hide his addiction.
"It's clearly because we spoke about a lot of things in general…as a young man I totally avoided drugs and that type of behavior," he explained. "I have a huge aversion to that, and as a doctor I better understand that drug addiction is indeed a medical problem."
"Michael Jackson found a friend that he loved, that he wanted to be in his life and wanted to be there all the time," he said. "He knew for a fact Conrad Murray would be gone in a jiffy if he revealed his drug problem. I would not be around while he was doing that."
Regardless, Murray was convicted of involuntary manslaughter in 2011, and served two years in prison for Jackson's death.
He continued to stick by his friend's side posthumously, and maintained to RadarOnline.com that his book isn't meant to air Jackson's dirty laundry.
Article continues below advertisement
Murray insisted that the book is meant to show a different side of Jackson, and to explain why he "may have been the way he appeared to many others."
"We both have exchanged confessionals between ourselves that neither of us have shared with anyone else," Murray said. "If you read the book you will see a number of the confessionals Michael Jackson made and he also expressed if something had gone wrong in his life what he would want me to do."
"People ask many questions, including my family, my children," he concluded of why he shared Jackson's shocking stories. "And I thought, maybe one way I could tell the story comprehensively so it becomes part of history is writing This Is It!."