Exclusive
Judgment Day! Jodi Arias Under 'Review' After Vile Rant At Prison Guard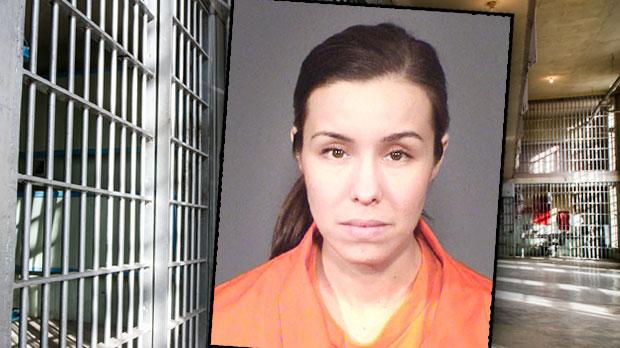 Jodi Arias is still causing trouble behind bars! Six months after she earned her a 180-day punishment for talking back to a guard, RadarOnline.com has exclusively learned that she is about to be under behavioral review.
Arias is serving life sentence without parole for the brutal murder of Travis Alexander. Just a few months into her sentence, she was found guilty of a disciplinary violation on February 9, after calling a guard a "c**k-blocker." She lost the ability to have contact visits for at least 180 days, and that term expires next week.
Article continues below advertisement
The Arizona Department of Corrections spokesperson explained the process by which Arias may be released from her behind-bars sentence.
"The inmate will be reviewed at the end of the 180 day period. A determination will be made upon that review," they told RadarOnline.com.
Arias' prison cell has been the subject of canine searches since she arrived in the Perryville Prison, as RadarOnline.com exclusively reported, but the spokesperson told RadarOnline.com that her violation review is "the same process for all inmates at her custody level."
Alexander's killer will be "advised of the outcome of" her review by the prison officials.
According to the official, Arias has had no other violations since the incident in February.