Benghazi Victim's Widow BLASTS Hillary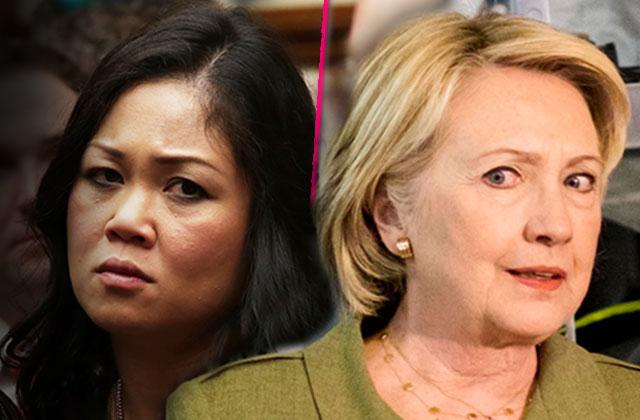 The Gold Star widow of a former Navy SEAL killed in the 2012 Benghazi attack publicly slammed Hillary Clinton, in a new interview, saying the Democratic nominee is unfit to serve as Commander-in-Chief.
Ty Woods was one of the four Americans killed during the attack at Benghazi in 2012 and now his widow, Dorothy, is ripping Clinton for her role in the attack, saying Clinton was unable to do "what parents all over the country do… to teach their kids right versus wrong."
Article continues below advertisement
Appearing on The Hugh Hewitt Radio Show on Thursday, Dorothy was asked by Hewitt if justice was done following the night of her husband's death.
"Big picture-wise, justice has not been done," Dorothy said. She went on to claim that Clinton "dismissed" issues regarding Benghazi and only "thought of herself" in the aftermath.
When she was asked if she trusted Clinton, Dorothy responded simply with "No, I don't." She said voters get "bent out of shape" when Trump ignites a controversy, but "time and time again, we've seen that Hillary is a woman who has repeatedly acted in a way that isn't Commander-in-Chief like."
Ty Woods' father even challenged Clinton to undergo a lie detector test after the former secretary of state denied telling victims' families that the Benghazi deaths were caused by an anti-Islam YouTube video. Woods' father later endorsed Trump for president.