Presidential Election 2016
CAUGHT Red-Handed! Leaked Hillary Email Reveals Another Major Benghazi Blunder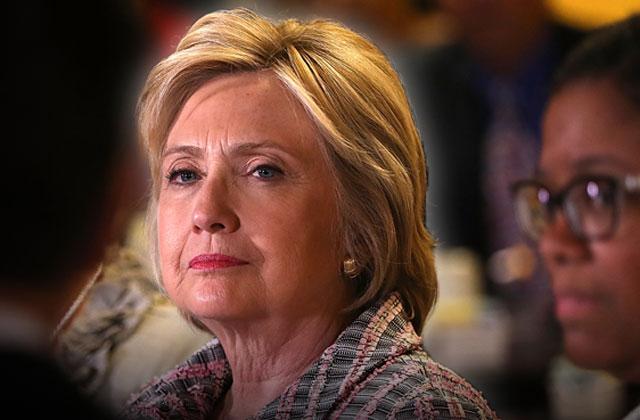 Hillary Clinton knew that enemies of the US were "raining terror" on Libya in the months before the Benghazi attacks — but she did almost nothing! A shocking email chain found within the thousands of leaked Clinton messages this week reveals the jaw-dropping truth of what she knew about threats in the African nation before the bloody Benghazi massacre.
The email, from February, 2011, revealed that the presumptive Democratic nominee was fully aware of the dangers in Benghazi more than a year before the infamous attacks.
Article continues below advertisement
That month, Clinton was informed that British politician David Owen had called for a no-fly zone over Libya "like the no-fly zone imposed on Saddam's Iraq," the email said. An implemented no-fly zone would mean Libya would become a location in which aircraft would be prohibited from flying due to a risk being intercepted, particularly during a conflict.
The email said "US might consider advancing tomorrow" and that Libyan helicopters and planes were "raining terror on cities."
After Clinton was given this information she sent an email asking adviser Jacob Sullivan his opinion. "What do you think of this idea?" Clinton wrote.
"Several have proposed it but honestly, we actually don't know what is happening from the air right now," Sullivan wrote. "As we gain more facts, we can consider."
But nearly a full month would pass before NATO did end up instituting a no-fly resolution in the region, with UN approval. By mid-2011 The Atlantic reported that it was being only "selectively" enforced. And by October 31, 2011, the operation ended.
Article continues below advertisement
A year later, terror indeed rained down during the September 2012 attacks on Benghazi that killed four Americans.
Clinton has long been accused of not providing adequate security to officials in Libya and ignoring threats, as detailed in a recent 800-page report released by House Republicans.
One Benghazi victim's mothers, Patricia Smith even called out the former secretary of state for being a "liar" and putting her son Sean in "harm's way" after he was murdered in the attack. Smith claimed her son even reported to her that he was expecting an attack of some kind and she said "nothing" happened and "nobody helped" save him.