Exclusive
That Bites! Giuliana & Bill's DC Restaurant Hit With Health Department Violations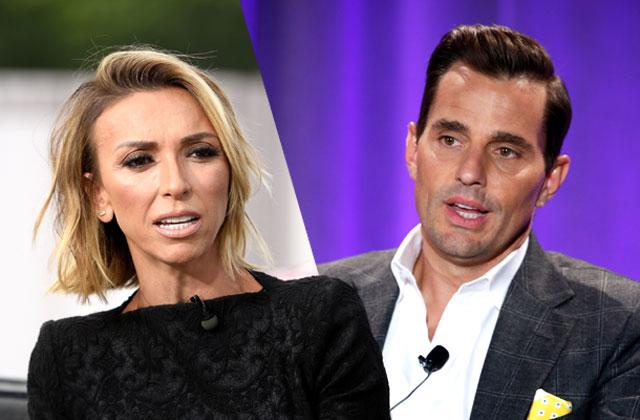 Giuliana Rancic's TV career took a hit when she made a rude comment about Zendaya's hair and it looks like her newest business venture is off to a rocky start, too! RadarOnline.com has exclusively learned that her newest restaurant with husband Bill Rancic, RPM Italian in DC, was hit with multiple health code violations during the first inspection by the Health Department. And although the facility is fully licensed now, it was denied a license before they even opened!
Article continues below advertisement
The Health Regulation and Licensing Administration Inspector reviewed the couple's establishment on June 1, 2016, and found the restaurant had four violations, according to the department website.
The violations for Giuliana and Bill's newest restaurant included one under the category Control of Hands as Vehicles of Contamination. The requirement is for a restaurant to have "adequate handwashing sinks properly supplied and accessible," but the inspector found "metered faucets throughout, providing less than the required 15 second water flow," the report states.
Two violations were under the category "Physical Facilities," and the Rancic's restaurant was cited for "plumbing installed, proper backflow devices," which required "plumbing fixtures throughout not providing the recommended air gap of at least twice the diameter of the water supply inlet and may not be less than twenty-five millimeters or one inch." The second compliance failure was for "physical facilities installed, maintained, and clean," and the observation by the inspector stated the restaurant had the "dining area bar not accessible, lift gate does not open to provide accessibility," and "the garbage disposal unit (food waste grinder) was out of order."
Article continues below advertisement
The final violation was in the "Utensils, Equipment and Vending," category for "Warewashing facilities: installed, maintained, and used; test strips." The inspector noted "Data plate not affixed to the kitchen ware wash machine," and instructed RPM Italian to update their equipment.
The Inspector Comments on June 1, 2016, denied Giuliana and Bill a license on that date, ruling: "Not Approved for the issuance of the restaurant license."
However, a spokesperson at the the Health Regulation and Licensing Administration told RadarOnline.com that on June 3, 2016, a business license was eventually issued for RPM Italian, after they addressed the department's concerns.
The couple celebrated the grand opening of their restaurant on June 27, 2016, and Giuliana told The Washington Post that her star power was not the driving force behind the success of her businesses.
"Bill and I can help get people in the door once or twice, but if the food isn't spectacular and the ambiance isn't great and the service isn't terrific, they won't come anymore. So if you have a TV show and you're a celebrity and you open a restaurant, you might be able to get them in once," she said. "But the food has to impress, otherwise they won't come back."